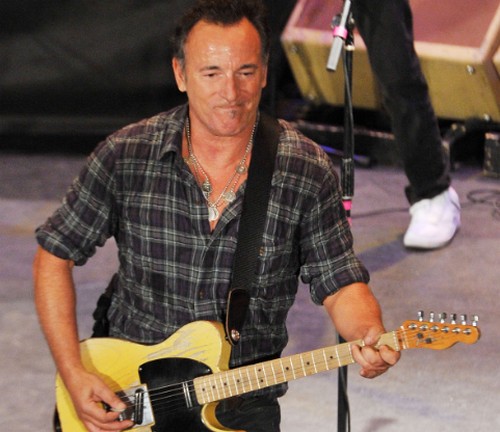 Bruce Springsteen (nella foto) ha annunciato che il suo nuovo album sarà intitolato Wrecking Ball. Questo sarà anche il suo diciassettesimo album della carriera e sarà in vendita a partire dal 5 marzo di quest'anno. Il manager della star, Jon Landau ha rivelato il titolo dell'album alla rivista Rolling Stone, aggiungendo che si tratta di un lavoro sperimentale e di una vera e propria opera d'arte.
Si tratta infatti di un album rock che combina elementi classici che ci hanno fatto amare Bruce Springsteen e l'esperienza che ha passato con la Seeger Sessions, con nuovi stili e modi di lavorare.
Landau ha anche affermato che l'album non risparmia alcune critiche alla società contemporanea e The Hollywood Reporter gli fa da eco definendolo l'album più 'arrabbiato' che abbia mai creato.
Nei brani apparirà anche l'amico e collega di una vita, deceduto l'anno scorso, Clarence Clemons (nella canzone Land of Hope and Dreams).
Photo Credits | Getty Images