Arriva l'autobiografia del cantante di Born in the USA.
Bruce Springsteen ha impiegato ben sette anni per scrivere il suo attesissimo libro di memorie. Si tratta di un'autobiografia, dal titolo "Born to Run", in cui l'artista racconta davvero di tutto, dal difficile rapporto con il padre, all'essere cresciuto in New Jersey, dal successo dell'E Street Band, fino alla sua vita di padre e marito.
Bruce's Springteen's autobiography #BornToRun is available now! Get your copy wherever books are sold: https://t.co/tXO7K9SvMr pic.twitter.com/1kGjapCkEh

— Bruce Springsteen (@springsteen) 27 settembre 2016
Nel libro, come spiegato da music-news, non mancano accenni al difficile periodo della depressione che ha colpito il Boss. Questi ha infatti raccontato di aver trovato nella musica un valido aiuto per uscire dai momenti più bui della sua vita e scommettiamo che gli incredibili live che continua ad avere in giro per il mondo, all'età di 67 anni, gli hanno consegnato tutto il calore e l'affetto dei fan, preziosissimi per lui.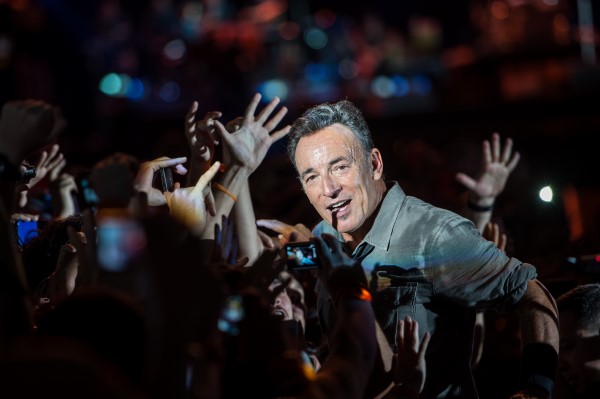 Quest'autobiografia di 508 pagine, uscita ad ottobre, sarà sicuramente uno di quei cimeli che i fan di Springsteen non si faranno mancare, come si evince, tra l'altro, dal successo che il tour promozionale del rocker sta avendo negli States.
Il libro è già in cima alle classifiche negli USA, insomma, a quanto pare scalare le classifiche per Bruce non è solo un fatto di dischi.