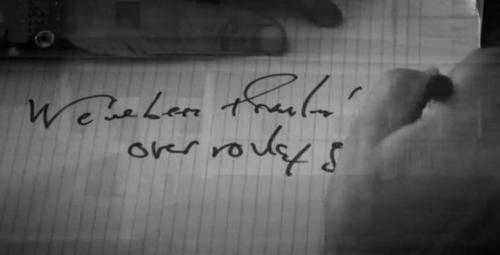 Il nuovo video di Bruce Springsteen è online. In Rocky Ground è ancora una volta la crisi economica mondiale ad essere raccontata grazie all'inconfondibile voce del rocker americano. A dare enfasi al testo ci pensano anche le immagini: si vedono le parole della canzone scritte a mano su un foglio bianco, contemporaneamente si intersecano dei paesaggi periferici di estrema povertà.
Il brano è arricchito dal rap di Michelle Moore, rap che rappresenta una vera novità nel repertorio musicale dell'autore di Born in the U.S.A. Rocky Ground è il terzo estratto da Wrecking Ball's, prima di esso sono stati rilasciati come singoli We Take Care of Our Own e Death to My Hometown.
Springsteen si trova attualmente in tour in Europa. Il 7, 10 e 11 giugno suonerà live i suoi successi nel nostro paese.