Ci sono due personaggi  nel panorama musicale internazionale che non si fermano mai e che sfornano continuamente musica.
Uno è Thom Yorke, che tra Radiohead, dischi da solita e il suo nuovo progetto con gli Atoms for Peace è sempre in movimento, e l'altro è Damon Albarn che, stando alle ultime indiscrezioni, non ha nulla da invidiare alla frenesia musicale del primo.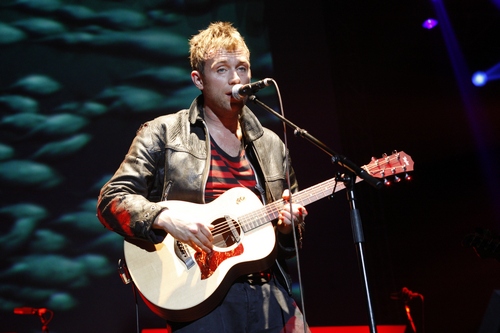 Il front man dei Blur, infatti, ha recentemente dichiarato che avrebbe già pronto nel cassetto un altro album solista, anche se la data di pubblicazione non è stata ancora resa nota. Ciò che si sa già è che dopo la pubblicazione del nuovo album Mr. Albarn inizierà anche un nuovo tour, durante il quale delizierà i suoi fan con tutto il suo repertorio.
Questo nuovo album sarebbe il quarto da solista e, a detta di Damon, è il successore naturale dell'album opera Dr. Dree, pubblicato nel 2012. Albarn lo ha definito un disco di folk soul, al quale ha lavorato insieme a Richard Russell, numero uno della XL Recordings:
Io e Richard ci siamo divertiti a fare il disco per Bobby Womack, ci è piaciuto lavorare insieme.  Come magnate dell'industria musicale Richard ha avuto un successo incredibile, ma penso voglia spostare la sua energia sulla produzione discografica. Fare un disco da solo può essere un tale disastro… Così ho pensato che se proprio dovevo fare un disco a mio nome, allora mi serviva qualcuno per produrlo veramente – qualcuno che mi togliesse quel tipo di responsabilità.
Ma il nuovo album solista e il tour non sono solo gli unici progetti che Damon Albarn sta portando avanti. A parte i Blur e i Gorlliaz con i quali è ancora attivo, il musicista sta anche lavorando a teatro con Monkey: Journey to the West, l'adattamento teatrale del romanzo cinese Viaggio in Occidente di Wu Cheng'en che, dopo aver debuttato con grande successo a Londra, arriverà anche nei teatri di New York.