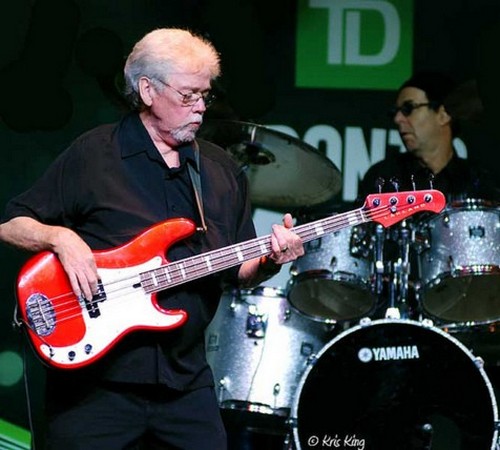 Donald Duck Dunn è morto la notte del 13 maggio scorso nel sonno in un albergo di Tokyo, città nella quale si era esibito la sera prima. Dunn, 70 anni, bassista che aveva collezionato una serie di prestigiose collaborazioni con Bob Dylan, Elvis Presley, Muddy Waters e Eric Clapton, era diventato popolare per aver interpretato se stesso nel film cult The Blues Brothers accanto a John Belushi e Dan Aykroyd. Dopo il salto vi proponiamo il ricordo di Steve Cropper, da sempre collaboratore di Dunn con il quale aveva suonato nella band Booker T & the MGs.
Oggi ho perso il mio migliore amico e il mondo ha perso il miglior bassista che sia mai esistito.
Donald Duck Dunn, qualche anno fa, disse:
Avevo cercato di suonare la chitarra, ma aveva troppe corde. Era troppo complicata! Inoltre, sono cresciuto insieme a  Steve Cropper. Di bravi chitarristi ce ne erano anche troppi, quello che serviva era un bassista.