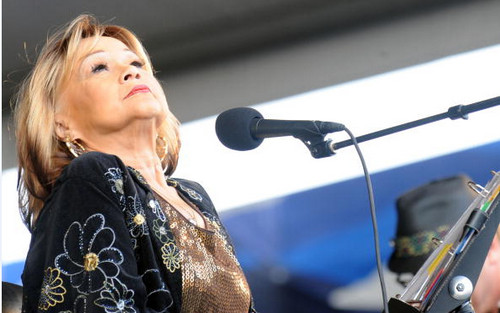 In occasione della morte di Etta James, il sito DigitalSpy ha voluto omaggiare la cantante ripercorrendo attraverso cinque tappe la sua memorabile carriera. Il primo step è rappresentato da Good Rocking Daddy, brano del 1955, scritto da Richard Berry e sostenuto dalla Maxwell Davis Orchestra.
Nel 1960 è la volta di At Last, consacrazione dell'artista. Il successo della canzone è continuato negli anni, fino al 1999 anno in cui è stata premiata con il Grammy Hall of Fame. A seguire I Just Wanna Make Love to You (1961) , cover di
Muddy Waters. Infine I'd Rather Go Blind del 1967 e Dreamer, il suo ultimo album rilasciato meno di un anno fa, prima che la leucemia ponesse fine alla sua vita.
Photo Credits | Getty Images