I concerti partiranno dal Giappone in aprile. Tutte le curiosità dietro la nuova fatica.
Prende il titolo di "Fallen angels" il nuovo album di Bob Dylan, ideale seguito dell'ultima prova sulla lunga distanza consegnata dall'artista di Duluth ai mercati – "Shadows in the Night", insieme di interpretazioni di standard resi celebri da Frank Sinatra pubblicati nel 2015.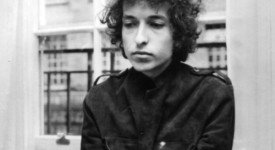 Il nuovo album sarà promosso per mezzo di un tour che prenderà il via il prossimo 4 aprile da Tokyo, in Giappone, per poi proseguire con altre sette date nel paese del Sol Levante (fino al 28 aprile) e riprendere negli Stati Uniti il 4 giugno successivo da Woodinville, stato dello Washington. Negli USA il tour compirà ventisette tappe, l'ultima delle quali è prevista a Gilford, New Hampshire, il 17 luglio. Ad aprire i concerti statunitensi di Dylan sarà chiamata Mavis Staples, già parte degli Staple Singers e apparsa con la voce di "Tangled up in blue" (e con molti altri) nel film-concerto "The Last Waltz" del '76 di Martin Scorsese. Benché sia più che probabile che la serie di eventi venga estesa anche al resto del mondo, Europa e Italia comprese, per il momento non sono stati confermati altri appuntamenti.
L'entourage dell'artista non ha fornito ulteriori dettagli circa la trentasettesima prova in sala di ripresa di Dylan: il disco è stato registrato presso i Capitol Records Studios di Los Angeles con la collaborazione del fidato tecnico del suono Al Schmitt, già al lavoro sul precedente "Shadows in the Night".
Lo stesso Schmitt – sentito da Billboard – ha rivelato come anche il nuovo album (la produzione del quale è stata curata dallo stesso Dylan sotto il consueto pseudonimo di Jack Frost) sia composto da standard, senza però aggiungere informazioni in merito: a voler considerare il titolo del disco (al plurale) come indizio, più che alla "Fallen angel" (al singolare) scritta da Robbie Robertson (cantata in duetto con Peter Gabriel e inserita album del 1987 intitolato col nome dell'artista dalla quale fu estratta come singolo apripista, diventando così la prima pubblicazione da solista del cantante e chitarrista di Toronto) in omaggio al defunto elemento fondatore della Band (protagonista sempre del rockumentary di Scorsese citato poco prima) Richard Manuel, si potrebbe risalire alla "Fallen angel" (sempre al singolare) registrata da Webb Pierce e scritta dallo stesso artista con Wayne Walker e Marijohn Wilkin, pubblicata nell'omonimo album nel 1961.