Tramite una nota pubblicata su Facebook, il gruppo ha annunciato la data di uscita e le date del tour nonché la tracklist della loro quarta fatica in studio.
I White Lies sono pronti a rilasciare Friends, il loro quarto album al quale seguirà peraltro un tour che toccherà anche l'Italia. La nuova fatica verrà pubblicata il 7 ottobre 2016. Il disco è stato anticipato dal singolo Take It Out On Me.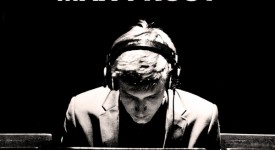 Si legge in una nota pubblicata dal gruppo su Facebook:
We've spent 18 months working hard on our fourth record, 'Friends', that we are now ready to begin sharing with you. We can't tell you how proud we are, and how exciting it is to feel we've created something that is going to, once again, propel us around the world to play for all of you. We've missed you!
("Abbiamo trascorso 18 mesi lavorando duro sul nostro quarto lavoro, 'Friend's, e ora siamo pronti a condividerlo con voi. Non possiamo dirvi quanto siamo orgogliosi, e quanto è eccitante sentire che abbiamo creato qualcosa che ci porterà, ancora una volta, in giro per il mondo a suonare per tutti voi. Ci mancate")
Ecco la tracklist di Friends:
01. Take It Out On Me
02. Morning In LA
03. Hold Back Your Love
04. Don't Want To Feel It All
05. Is My Love Enough
06. Summer Didn't Change A Thing
07. Swing
08. Come On
09. Right Place
10. Don't Fall
La band ha condiviso anche le date del tour: sono due gli appuntamenti in Italia, il 13 novembre 2016 all'Orion Club di Roma e il 14 novembre al Fabrique di Milano.
Dopo il successo del disco d'esordio, To Lose My Life… (2009), i White Lies hanno pubblicato nel 2011 il loro secondo album, Ritual, prodotto da Alan Moulder (già collaboratore di Depeche Mode, N.I.N., Smashing Pumpkins). Big TV, il loro ultimo studio album, è uscito nell'estate del 2013.