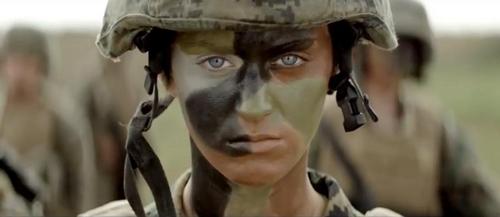 Abbandonata la chioma blu e gli stravaganti abiti degli ultimi tempi, Katy Perry diventa un saldato. Almeno nella finzione dei suoi video. Part of me, il singolo di lancio di Teenage Dream – The complete confection, ha finalmente il suo videoclip, che potete ammirare a  fine post.
Nelle immagini si vede la Perry che delusa da una relazione finita male si butta a capofitto nella carriera militare. Tra un allenamento e una simulazione di guerra riuscirà a dimenticare le pene d'amore? Part of me segue il filone intrapreso da Last Friday Night e poi proseguito con The One That Got Away, videoclip che raccontano una storia avendo come sottofondo la voce di Katy.
La riedizione del fortunatissimo Teenage Dream sarà disponibile nei negozi dal 27 marzo.