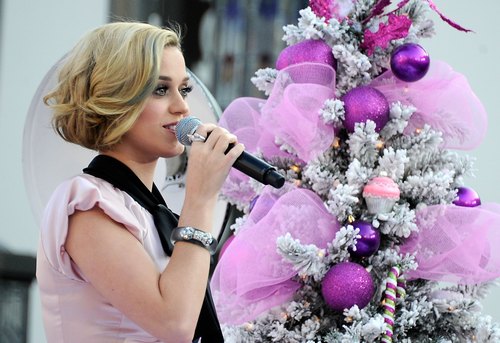 Il nuovo singolo di Katy Perry, Part of me, che è contenuto nel nuovo album Teenage Dream The Complete Confection, riedizione di quello passato, sembra sia stato scritto per scagliarsi contro l'ex marito Russell Brand. Infatti le parole di questo nuovo singolo, eseguito dalla Perry una settimana fa in occasione dei Grammy Awards, in effetti raccontano di un amore finito, di un uomo che non ha fatto altro che calpestare la sua personalità e soprattutto il suo cuore. Tra i versi cantati:
Puoi tenere l'anello di diamanti, non voglio dire nulla comunque.
Se il riferimento all'attore non è stato confermato dalla diretta interessata, quel che è certo è che Teenage Dream – The Complete Confection sarà rilasciato il prossimo 27 marzo e conterrà anche tre remix: il singolo di ET con il rapper americano Kanye West, Last Friday Night (TGIF), in collaborazione con la rapper Missy Elliott e la versione acustica di The One That Got Away.
Photo Credits | Getty Images