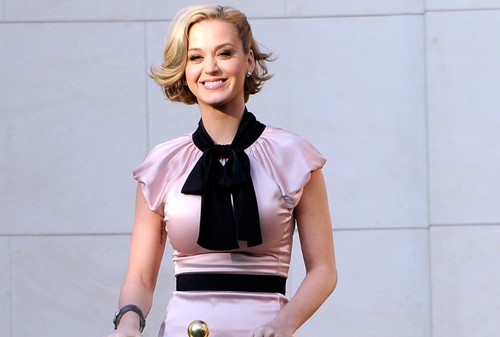 Katy Perry ha in serbo un regalo per i suoi fans. A marzo, infatti, la cantante pubblicherà una nuova versione del suo ultimo album, intitolata Teenage Dream – The complete confection.
In questo album, troveremo versioni inedite di alcune hits tratte da Teenage dream. Il produttore Christopher "Tricky" Stewart ha spiegato nei dettagli questo progetto, svelando anche l'esistenza di nuova canzone, Dressing up:
E' una canzone speciale. Si intitola Dressing up e sarà un grande successo. Con questo brano, Katy ha dimostrato la sua sensibilità come musicista e autrice. 
Teenage Dream – The complete confection sarà disponibile a partire dal 13 marzo.
Katy Perry, nel frattempo, ha recentemente terminato, con un concerto tenuto a Manila, nelle Filippine, il suo California Dreams Tour.
Photo Credits | Getty Images