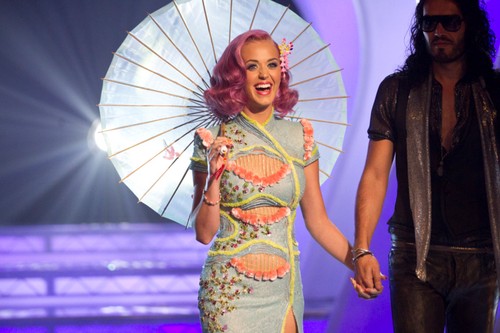 Katy Perry, dopo il successo straordinario del suo ultimo album Teenage Dream, è tornata in studio di registrazione. La cantante statunitense ha ammesso che sta lavorando non a semplici canzoni ma a "qualcosa di speciale".
La cantante che ha estratto dal suo ultimo disco, l'ennesimo singolo di successo, The one that got away, ha, quindi, già in mente il suo prossimo progetto.
A rivelare che Katy è di nuovo al lavoro, è stato il produttore Tricky Stewart a Mtv News:
Katy e io siamo andati in studio per mettere mano a quelle canzoni che non sono potute entrare in Teenage dream. Quindi stiamo solo rinfrescando i brani ma so che lei sta lavorando a qualcosa di speciale.
Tricky ha anche ammesso di non conoscere nei dettagli, il nuovo progetto a cui Katy si sta dedicando ma ha svelato il titolo di un brano che Katy sta registrando:
E' una canzone davvero speciale, si intitola Dressing Up e sarà un grande singolo. E' proprio in canzoni come queste che troviamo la sensibilità di Katy come musicista e autrice. 
Photo Credits | Getty Images