Poco dopo che "Back to Black" di Amy Winehouse è diventato uno degli album più venduto del 2010, una giovane cantautrice di nome Adele Adkins ha imposto la sua voce e la sua musica al pubblico e alla critica mondiale. Il resto è storia, e mentre si attende il successore di "21", ecco a voi le 10 migliori canzoni di Adele secondo NME.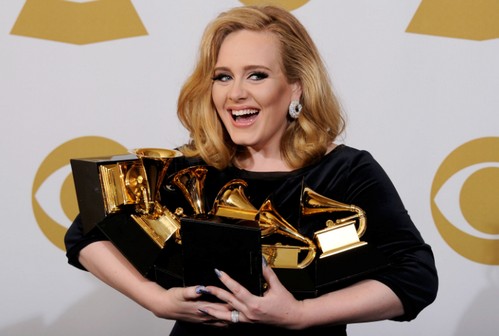 10
Make You Feel My Love
Una versione che ha fatto riscoprire questo pezzo di Bob Dylan  del 1997. Anzi di gran lunga la versione migliore mai realizzata di questo pezzo (l'avevano già fatta tra gli altri Billy Joel e Garth Brooks). Insomma gran bella canzone e gran bella idea di Adele.
9
Set Fire to the Rain
Il singolo di debutto di Adele, "Hometown Glory" ha mancato di poco il Grammy per la miglior performance vocale pop femminile, vedendo vincere Beyonce con "Halo". Che "Set fire to the rain" sia un canto di vendetta? Di certo suona come una marcia trionfale.
8
Chasing Pavements
Uno splendido ritornello difficile da mandar via dalla testa ma ciò non rende di certo la canzone banale. Difficile non lasciarsi andare a questa melodia trascinante.
Leggi anche Le 10 canzoni più belle di Adele – Seconda parte.