Poco dopo che "Back to Black" di Amy Winehouse è diventato uno degli album più venduto del 2010, una giovane cantautrice di nome Adele Adkins ha imposto la sua voce e la sua musica al pubblico e alla critica mondiale. Il resto è storia, e mentre si attende il successore di "21", ecco a voi le 10 migliori canzoni di Adele secondo NME.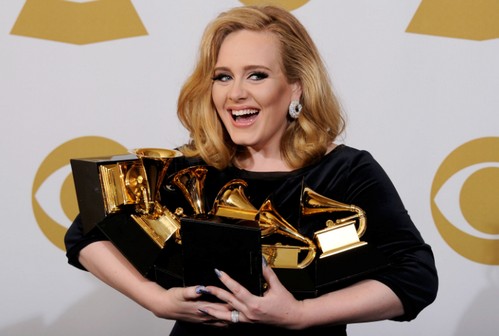 4
Cold Shoulder
"You shower me with words made of knives" canta Adele in quest mezzo molt forte tratto da "19". Un brano prodotto da Mark Ronson, con sfumature funky e qualche vago ricordo di Amy Winehouse.
3
Skyfall
Una canzone di classe, co-scritta con Paul Epworth e parte della colonna sonora dell'omonimo film di 007, 23º capitolo della serie cinematografica diJames Bond.
2
Rolling in the Deep
Un brano che indiscutibilmente ti entra nella testa e che non puoi fare a meno di cantare. Strofa, ritornello, tutto è davvero ben curato e trascinante, c'è poco da dire.
1
Someone Like You
Ci sarà una ragione se "Someone Like You" è diventata la canzone con più cover dopo "Tanti auguri a te". È una canzone toccante, potente, e anche ottimista se vogliamo. Un primo posto meritato per questo che è diventato uno dei brani più amati degli ultimi tempi.
Leggi anche Le 10 canzoni più belle di Adele – Seconda parte e Le 10 canzoni più belle di Adele – Prima parte.