Tutto quello che dobbiamo sapere su questa specifica tematica
I più grandi artisti e rockstar che negli ultimi 60/70 anni hanno appassionato e fatto divertire milioni di persone hanno sempre avuto un modello di chitarra preferita (più di frequente elettrica) da suonare durante le loro performances live e le registrazioni in studio.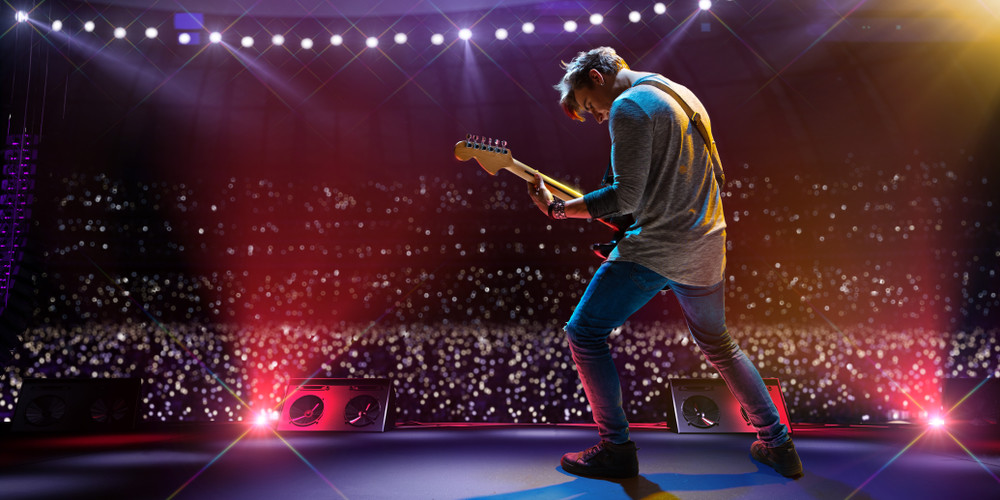 Per molti di essi la chitarra utilizzata rappresentava quella che gli permetteva di esprimersi al meglio di mettere in luce tutte le proprie qualità, altri artisti invece sceglievano un determinato modello di chitarra più per ragioni legate ad accordi di sponsorizzazione.
Fra i più importanti ricordiamo sicuramente:
Jimi Hendrix: il grande chitarrista e cantautore americano morto a soli 27 anni a Londra, durante le sue performances ha sempre prediletto utilizzare come chitarra elettrica la Fender Stratocaster, su reinzoo è possibile trovare diversi modelli e informazioni e approfondimenti su questa iconica chitarra e i vari modelli. L'artista di Seattle era anche famoso per bruciare a fine concerto la chitarra che aveva utilizzato.
Eddie Van Halen: chitarrista olandese considerato come uno dei migliori di tutti i tempi e morto recentemente (a Ottobre 2020) in California. Il modello di chitarra da lui preferito era una Custom Frankenstrat che in seguito fu prodotta come serie e lanciata sul mercato da Kramer.
Kurt Cobain: altro grande artista e cantautore entrato purtroppo nel club dei 27, come modello di chitarra utilizzava una Fener Jag Stang progettata da lui e che doveva essere suonata da un mancino.
Keith Richards: il famosissimo chitarrista britannico dei Rolling Stone che ha l'età di 78 anni ha utilizzato tanti modelli diversi di chitarre durante la sua carriera ma sicuramente quello che ha sempre preferito è la Fender Telecaster Blonde del 1953.
Eric Clapton: chitarrista e cantautore inglese che durante la sua carriera si è esibito come solista ed è anche stato all'interno di diversi gruppi. È stato inserito per ben 3 volte (unico al mond) nella Rock and Roll Hall of Fame sia come solista che all'interno di gruppi. Durante la sua lunghissima carriera come artista blues e rock (iniziata nel 1962 e non ancora finita) ha utilizzato tantissimi modelli di chitarre diverse, ma i modelli che ha sempre preferito sono le Fender Stratocaster.
Frank Zappa: altro grande artista made in USA morto nel 1993 a Los Angeles all'età di 53 anni. Nella prima fase della sua grande carriera ha sempre preferito chitarre custom, durante la seconda fase i suoi modelli preferiti erano invece quelli di Fender e Gibson.
Jimmy Page: il chitarrista dei Led Zeppelin, nato nel 1962 a Londra e ancora in attività, ha praticamente sempre utilizzato modelli di chitarra dell'azienda Les Paul Custom.
Mark Knopfler: chitarrista scozzese dei Dire Straits che ha iniziato la sua carriera negli anni 60 fino ai giorni nostri. Durante la sua brillante carriera ha pubblicato 20 album ed ha sempre preferito utilizzare chitarre Fender Stratocaster (di cui un modello delle Artist Serie è stato a lui dedicato) e Telecaster.
Jeff Beck: chitarrista e cantante british nato nel 1944 e che viene considerato uno degli artisti più importanti della scena rock a cavallo degli anni 60 e 70. Nel 2009 ha ricevuto l'apprezzamento di essere inserito nella Rock and Roll Hall of Fame. Durante la sua lunghissima carriera ha utilizzato vari modelli di chitarre Fender, Charvel/Jackson e Gibson Les Paul.
La maggior parte di questi artisti hanno utilizzato le chitarre in oggetto più per ragioni legate alle performances e alla loro passione per la musica che per motivi di sponsor (anche se chiaramente ne hanno comunque tratto dei vantaggi in termini di sponsorizzazioni).