Sono stati assegnati a Londra gli AIM – Indipendent Music Award, i premi che ogni anno vengono assegnati ai migliori artisti indipendenti. Quella di quest'anno era la terza edizione, e i vincitori sono stati annunciati durante la cerimonia che si è tenuta al The Brewery di Londra.
A condurre la cerimonia Steve Lamacq e HuwStephens.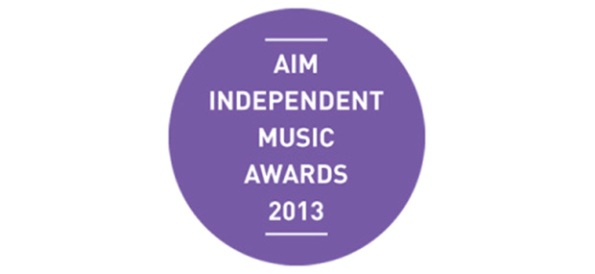 I vincitori degli AIM – Indipendent Music Awards sono scelti da una giuria composta dai rappresentanti delle etichette indipendenti che quest'anno sembrano essere stati molto d'accordo sul successo ottenuto dal duo Macklemore & Ryan Lewis, che si sono portati a casa ben due premi, dopo il successo già ottenuto agli MTV Video Music Awards.
Il premio per la migliore canzone dell'anno, invece, se lo sono aggiudicati i Vampire Weekend, premiati con l'Independent Track Of The Year per Diane Young.
AIM Indipendent Music Awards – Tutti i vincitori
Independent Album Of The Year (in associazione con Record Store Day): Daughter – If You Leave
IndependentTrack Of The Year (in associaizone con Spotify): Vampire Weekend – Diane Young
Best Live Act (votatodailettori di The Fly): Enter Shikari
Independent Breakthrough Of The Year (in assciazione con 7digital): Macklemore& Ryan Lewis
Independent Video Of The Year (in associazione con Vevo): Django Django – WOR
Hardest Working Band Or Artist: Frankie & The Heartstrings
Best 'Difficult' Second Album (in associazione con XFM): The xx – Coexist
PPL Award For Most Played New Independent Act: Macklemore& Ryan Lewis
Special Catalogue Release Of The Year (in associazione con Amazon): Various Artists – 'Scared To Get Happy: A Story Of Indie Pop 1980-89′
Independent Label of the Year (sponsorizzato da Coutts): Warp
Best Small Label (in  associazione con Disc Manufacturing Services): Alcopop!
Golden Welly Award (in associazione con UK Music, AIF and This Is Fake DIY): In The Woods
Indie Champion Award (in associazione con Consolidated Independent): Gilles Peterson
Special Recognition Award: Steve Lamacq
Outstanding Contribution To Music (in associazione con eMusic): Billy Bragg
Pioneer Award (in associazione con Nokia Music): Geoff Travis