Se i Teen Choice Awards hanno premiato la musica main stream, ossia la musica dei grandi numeri, con milioni di copie vendute e la lotta senza quartiere ai primi posti delle classifiche di vendita, a settembre arriveranno gli AIM Independent Music Awards 2013 un premio che, pur occupandosi sempre di musica, premierà quella indipendente, ossia la musica che fa meno rumore ma che è in grado di creare dei veri fenomeni.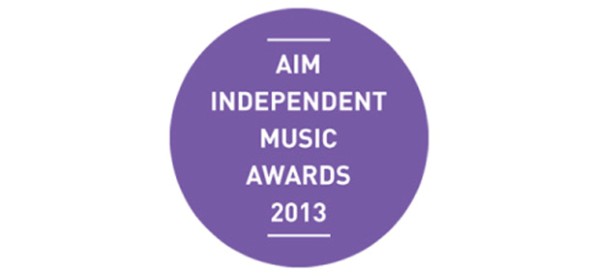 Per l'esattezza, come scritto sul sito della Association of Indipendent Music, questi premi son stati creati per premiare quelle realtà piccole, ma comunque molto attive, che
si preoccupano di tutelare "i veri eroi della musica, coloro che fanno le cose a modo loro, creano musica fenomenale e ispirano tutti noi con la loro creatività.
La serata di premiazione degli AIM Independent Music Awards 2013, giunti alla loro terza edizione, si terrà il 3 settembre al The Brewery di Londra e sarà presentata da Steve Lamacq e Huw Stephens.
Ciò che si nota dalle nomination degli AIM Independent Music Awards 2013 è che molti degli artisti in lizza non sono poi così indipendenti, almeno non nel senso che solitamente si dà al termine: ci sono, infatti, tra i possibili vincitori, anche personaggi come  Macklemore & Ryan Lewis e i Vampire Weekend, che, debuttando come indie, sono poi passati al successo internazionale. Di seguito potete trovare tutte le nomination.
Le nomination degli AIM Independent Music Awards 2013
Best Live Act (in association with The Fly)
Bellowhead (Navigator)
Bonobo (Ninja Tune)
Enter Shikari (Ambush Reality/[PIAS] Recordings)
Johnny Marr (New Voodoo)
The National (4AD)
Independent Breakthrough of the Year (sponsored by 7digital)
The 1975 (Dirty Hit)
Daughter (4AD)
Macklemore & Ryan Lewis (Macklemore LLC)
Palma Violets (Rough Trade)
Passenger (Nettwerk)
Public Service Broadcasting (Test Card Recordings)
Hardest Working Band or Artist
Alt-J (Infectious)
The Computers (One Little Indian)
Enter Shikari (Ambush Reality/[PIAS] Recordings)
Frankie & the Heartstrings (Wichita)
Sam Lee (Nest Collective)
Best 'Difficult' Second Album (in associazione con Xfm)
Ghostpoet – Some Say I So I Say Light ([PIAS] Recordings)
John Grant – Pale Green Ghosts (Bella Union)
Major Lazer – Free The Universe (Because Music)
Villagers – {Awayland} (Domino)
The xx – Coexist (XL Recordings)
Best Small Label (sponsorizzato dalla Disc Manufacturing Services)
Alcopop! Records
Gringo Records
Hyperdub
Rocket Girl
Too Pure Singles Club
Special Catalogue Release of the Year (in associazione con Amazon)
Bonobo – The North Borders (Ninja Tune)
Interpol – Turn On The Bright Lights 10
The Horrors – Higher (XL Recordings)
Various Artists – Kenya Special (Soundway Records)
Various Artists – Scared to Get Happy: A Story of Indie Pop 1980-89 (Cherry Red)
Golden Welly Award for Best Independent Festival (promosso da UK Music con AIF e This is Fake DIY)
Hebridean Celtic Festival
In The Woods
LeeFest
Truck Festival
Y Not Festival
Independent Video of the Year (promosso da Vevo)
Childhood – Solemn Skies (Marathon Artists)
David Byrne & St Vincent – Who (4AD)
Django Django – WOR (Because Music)
Grimes – Genesis (4AD)
Macklemore & Ryan Lewis – Thrift Shop (Macklemore LLC)
The Ramona Flowers – Lust & Lies (Distiller Records)
Indie Champion Award (sponsorizzato da Consolidated Independent)
Gilles Peterson – BBC 6Music
Joe Sparrow – A New Band A Day
John Kennedy – XFM
Lauren Laverne – BBC 6Music
Lawrence Montgomery – Rise Music
Independent Track of the Year (promosso da Spotify)
Daughter – Youth (4AD)
Jagwar Ma – The Throw (Marathon Artists)
Palma Violets – Best of Friends (Rough Trade)
Passenger – Let Her Go (Nettwerk)
TNGHT – Higher Ground (Warp Records)
Vampire Weekend – Diane Young (XL Recordings)
PPL Award for Most Played New Independent Act
The 2 Bears (Southern Fried)
Alabama Shakes (Rough Trade)
Alt-J (Infectious)
Django Django (Because Music)
Macklemore & Ryan Lewis (Macklemore LLC)
Independent Album of the Year (in associazione con il Record Store Day)
Daughter – If You Leave (4AD)
David Byrne & St Vincent – Love This Giant (4AD)
Ghostpoet – Some Say I So I Say Light ([PIAS] Recordings)
Jagwar Ma – Howlin (Marathon Artists)
John Grant – Pale Green Ghosts (Bella Union)
Jon Hopkins – Immunity (Domino)
Nick Cave & The Bad Seeds – Push the Sky Away (Bad Seed)
Public Service Broadcasting – Inform – Educate – Entertain (Test Card Recordings)
Vampire Weekend – Modern Vampires of the City (XL Recordings)
The xx – Coexist (XL Recordings)
Independent Label of the Year (sponsorizzato da Coutts)
Bella Union
Cooking Vinyl
Matador
[PIAS] Recordings
Warp Records