Il mondo dei premi musicali sta per accogliere un nuovo arrivato, gli Youtube Music Awards, ossia la prima edizione dei premi che la piattaforma di sharing ha messo in palio per i migliori performer che hanno caricato i loro video.
Gli Youtube Music Awards sono forse il premio musicale più vicino a chi la musica la ascolta, una apposita categoria delle sei al momento annunciate, infatti, è dedicata proprio agli utenti della piattaforma, perché i premi verranno assegnati in base al gradimento degli utenti stessi, quindi per numero di visualizzazioni, sottoscrizioni o condivisioni su altri social.
L'appuntamento con la prima edizione degli Youtube Music Awards è fissato per il 3 novembre 2013 al Pier 36 di New York.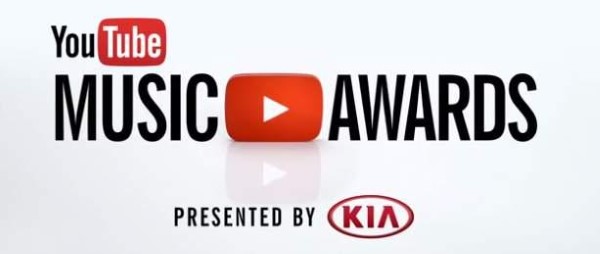 Le categorie di questa prima edizione degli Youtube Music Awards saranno sei e tra i nominati ci sono molti degli artisti più in vista degli ultimi tempi, proprio quelli che devono una grande parte del loro successo ai consensi ottenuti attraverso questa piattaforma.
Youtube Music Awards 2013 – Tutte le nomination
Video dell'anno 
Epic Rap Battles Of History — "Barack Obama vs Mitt Romney"
Demi Lovato — "Heart Attack"
Girls' Generation ­– "I Got A Boy"
Justin Bieber (feat. Nicki Minaj) — "Beauty And A Beat"
Lady Gaga ­– "Applause"
Macklemore & Ryan Lewis (feat. Mary Lambert) — "Same Love"
Miley Cyrus ­ — "We Can't Stop"
One Direction ­– "Best Song Ever"
PSY ­– "Gentleman"
Selena Gomez ­– "Come & Get It"
Artista dell'anno
Eminem
Epic Rap Battles
Justin Bieber
Katy Perry
Macklemore & Ryan Lewis
Nicki Minaj
One Direction
PSY
Rihanna
Taylor Swift
Miglior remix o parodia 
Boyce Avenue (feat. Fifth Harmony) ­– "Mirrors"
Jayesslee ­– "Gangnam Style"
Lindsey Stirling and Pentatonix ­– "Radioactive"
ThePianoGuys ­– "Titanium / Pavane"
Walk Off the Earth (feat. KRNFX) — "I Knew You Were Trouble"
YouTube Phenomenon
Diamonds
Gangnam Style
Harlem Shake
I Knew You Were Trouble
Thrift Shop
YouTube Breakthrough
Kendrick Lamar
Macklemore & Ryan Lewis
Naughty Boy
Passenger
Rudimental
Innovation of the Year: categoria dedicata al video più innovativo e originale ospitato da Youtube.
Anamanaguchi ­– "ENDLESS FANTASY"
Atoms For Peace ­– "Ingenue"
Bat For Lashes ­– "Lilies"
DeStorm ­– "See Me Standing"
Toro Y Moi — "Say That"