Esce oggi 15 aprile il nuovo e primissimo album dei The Vamps.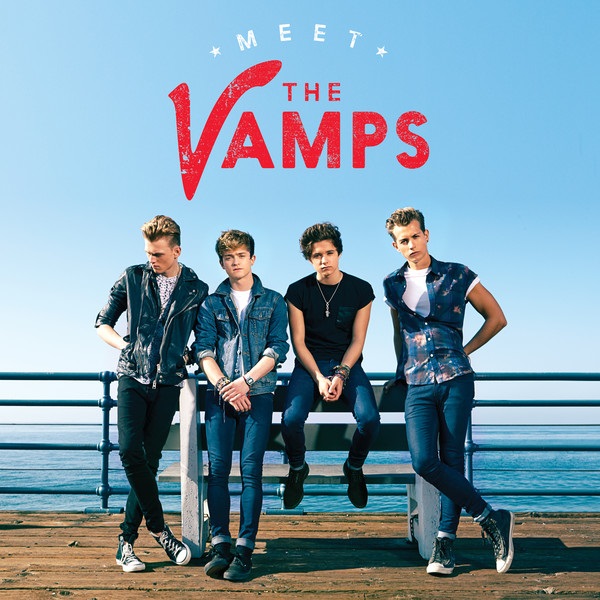 La band inglese composta da Connor Ball, Tristan Evans, James McVey e Bradley Simpson ha infatti finalmente pubblicato l'album dal titolo "Meet The Vamps", disponibile anche in una versione esclusiva, tutta speciale, solo per i fan italiani che si chiama "Meet The Vamps Italian Edition" e che si troverà solo nei negozi GameStop.
Questa speciale edizione contiene 15 brani inediti, un esclusivo packaging realizzato solo per l'Italia e il poster con tutte le foto inviate dai fan italiani e i ricordi del Vamparty di Roma.
Insomma i ragazzi sanno come coccolare i propri fan, e a quanto pare il loro atteggiamento funziona, visto che alla loro prima visita in Italia sono stati "assaliti" da oltre 1200 persone.
Sappiamo che la band tornerà prestissimo in Italia per promuover il loro album, più precisamente a maggio a Milano. Naturalmente è possibile consultare tutte le news e gli appuntamenti sul sito ufficiale www.thevamps.com.
Ricordiamo che la band inglese è arrivata al successo con pezzi come Wild Heart,  Can we dance e ora Last Night.