Sarà pubblicato il 13 novembre la nuova versione di "NO PLACE IN HEAVEN", l'ultimo album di Mika ad oggi già certificato disco d'oro.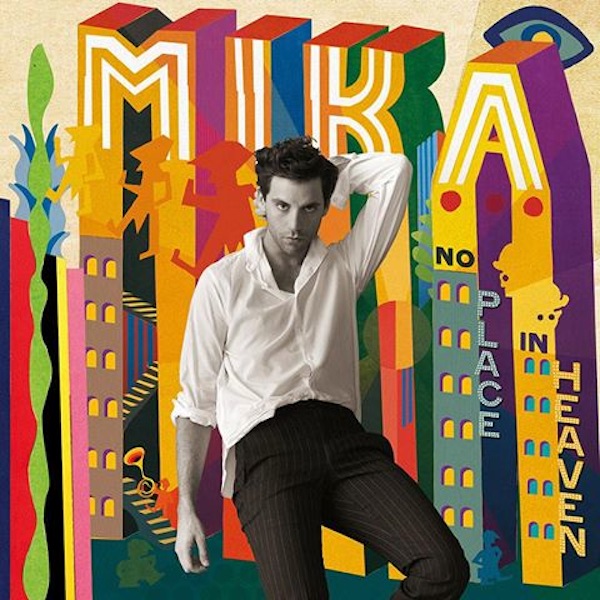 La nuova edizione contiene 2 CD. Il primo album è la versione originale di "No Place In Heaven" con 5 nuovi brani ("Beautiful Disaster", in duetto con FEDEZ e in versione "solo" di Mika. "Center Of Gravity", ossia "Centro di Gravità Permanente", il famoso brano di Franco Battiato, cantato insieme da entrambi in inglese, il brano "Hurts" in una nuova versione uptempo ed infine un inedito dal titolo "Feels Like Love").
Il secondo disco è una vera rarità: contiene infatti la registrazione del concerto tenutosi a Montreal, nel febbraio di quest'anno, dove Mika ha cantato i brani preferiti del proprio repertorio accompagnato dalla Montreal Symphonic Orchestra, composta da centodieci elementi e diretta da Simon Leclerc, affermato compositore di colonne sonore per la Paramount e direttore d'orchestra canadese che ha curato appositamente l'arrangiamento in chiave sinfonica.
Nuove canzoni e collaborazioni vanno quindi ad accompagnarsi alle perle già conosciute dell'album "No Place In Heaven" : il pop fresco di "Talk About You", l'inno all'affermazione personale di "Good Guys", la suggestiva atmosfera di "Last Party" e la freschezza della più recente hit da Top10 "Staring At The Sun", tutte accompagnate da video non tradizionali in cui Mika ha riversato le proprie emozioni e il proprio talento teatrale e nella cura dell'immagine.