Non sono mancate le sorprese a questi MTV VMA, tenutisi ieri sera, 30 agosto e presentati da una spumeggiante Miley Cyrus.
Sorpresa nella sorpresa è stato l'annuncio del nuovo album d'inediti proprio di Miley Cyrus, che sulla scia di Beyoncé annuncia senza alcun preavviso questo nuovo disco dal titolo "Miley Cyrus & Her Dead Petz", per di più rilasciato gratuitamente.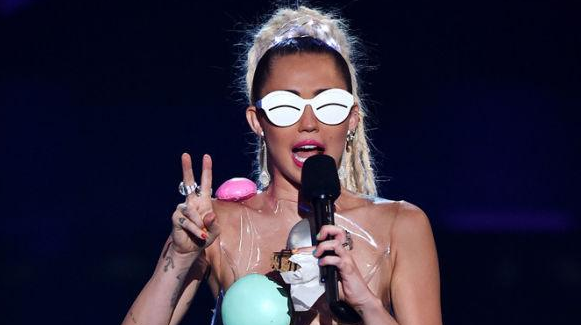 I fan, infatti, possono scaricarlo in free download sul sito web ufficiale dell'artista.
Miley Cyrus & Her Dead Petz out now fo freeeeeee mothaaaa fuckazzz! Check dat $hit out @ http://t.co/lwDgWQUPiC pic.twitter.com/KtEC22k4No

— Miley Ray Cyrus (@MileyCyrus) 31 Agosto 2015
Ecco di seguito la tracklist dell'album:
Dooo It!
Karen Don't Be Sad
The Floyd Song (Sunrise)
Something About Space Dude
Space Boots
Fckin Fcked Up
BB Talk
Fweaky
Bang Me Box
Milky Milky Milk
Cyrus Skies
Slab of Butter (Scorpion)(featuring Sarah Barthel of Phantogram)
I'm so Drunk
I Forgive Yiew
I Get So Scared
Lighter
Tangerine (featuring Big Sean)
Tiger Dreams (featuring Ariel Pink)
Evil is but a Shadow
1 Sun
Pablow the Blowfish
Miley Tibetan Bowlzzz
Twinkle Song
Il primo singolo estratto dall'album è "Dooo it".