Cortés si rivolge al suo compositore preferito, Victor Reyes, per un film sull'eterno dibattito tra scienza e magia.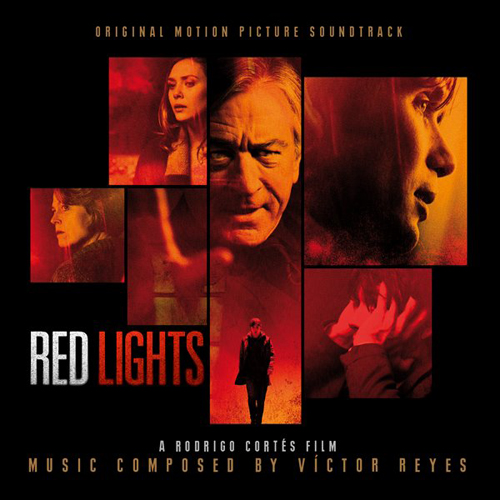 Titolo: Red Lights
Regista: Rodrigo Cortés
Anno: 2012
Due ricercatori specializzati in studi paranormali intraprendono la difficile missione di smascherare uno dei sensitivi più famosi e longevi sul panorama dell'occulto. Cast americano per un film di produzione spagnola, con i grandi Robert De Niro e Sigourney Weaver.
Red Lights – La Colonna Sonora
Victor Reyes è un compositore molto attivo in terra iberica. A livello internazionale è noto per aver composto le musiche del thriller Buried: Sepolto, sempre per la regia di Cortéz, con Ryan Reynolds (interprete di Lanterna Verde e ex partner di Alanis Morissette), nel quale compaiono alcuni pezzi dei Tokio Hotel. Attualmente Reyes è al lavoro su Grand Piano, pellicola che vede tra gli attori Elijah Wood e John Cusack.
Red Lights: Original Motion Picture Soundtrack è composta da 17 tracce:
1 Main Titles
2 Hocus Pocus
3 Too Much Light
4 You Know Palladino from Before?
5 Lost Lonely Woman
6 Hello?
7 He Made Me Doubt
8 What's Going On? / Whatever It Takes
9 Stand Up!
10 I Wasn't with Her
11 Come On, Come On…
12 I Just Need to Know
13 2:00 AM
14 Open Your Eyes
15 Concentrate, Ben!
16 Umbrellas
17 What Is It You've Come to See?
La soundtrack è in vendita dallo scorso luglio in tutti i negozi di dischi.