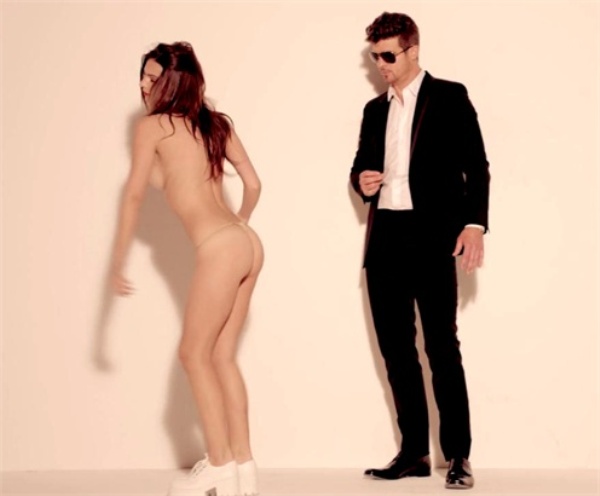 Molte riviste specializzate di musica hanno stilato le proprie classifiche sul meglio e il peggio del 2013, dando la parola agli esperti del settore o ai loro lettori che hanno poi espresso le loro preferenze e assegnato i vari riconoscimenti agli artisti internazionali e alla loro produzione musicale, dando risultati tra loro molto discordanti.
Mediatraffic ha messo tutti d'accordo analizzando i dati di vendita per dare vita alle classifiche dei singoli e degli album che hanno venduto di più nel 2013.
Il campione di vendite per quanto riguarda gli album è stato Bruno Mars, che è arrivato all'incredibile cifra di 4 milioni di copie piazzate sul mercato, cifra raggiunta grazie anche ai tre singoli piazzati nella classifica dei singoli più venduti a livello mondiale nel 2013, vinta da Blurred Lines di Robin Thicke.
Il brano, tormentone per eccellenza dell'estate 2013, nella classifica di Mediatraffic ha raggiunto i 11.635.000 punti, calcolati in base ai risultati di vendita e ai passaggi radiofonici. Al secondo posto si piazzano i Daft Punk con Get Lucky e, all'ultimo gradino del podio, troviamo Thrift Shop di Macklemore & Ryan Lewis.
I singoli più venduti a livello mondiale nel 2013
Blurred Lines – Robin Thicke feat, T.I. & Pharrell Williams: 11.635.000 punti
Get Lucky – Daft Punk feat. Pharrell Williams: 9.065.000 punti
Thrift Shop – Macklemore & Ryan Lewis feat. Wanz: 8.646.000 punti
Wake Me Up! – Avicii feat. Aloe Blacc: 8.643.000 punti
Just Give Me A Reason – Pink feat. Nate Ruess: 7.958.000 punti
Roar – Katy Perry: 7.555.000 punti
Can't Hold Us – Macklemore & Ryan Lewis feat. Ray Dalton: 6.725.000 punti
Stay – Rihanna feat. Mikky Ekko: 6.140.000 punti
Radioactive – Imagine Dragons: 6.069.000 punti
Scream and Shout – Will.I.Am feat. Britney Spears: 5.997.000 punti
Mirrors – Justin Timberlake: 5.881.000 punti
When I Was Your Man – Bruno Mars: 5.709.000 punti
Let Her Go – Passenger: 5.583.000 punti
Locked Out Of Heaven – Bruno Mars: 5.388.000 punti
Ho Hey – The Lumineers: 5.313.000 punti
Royals – Lorde: 5.178.000 punti
I Knew You Were Trouble – Taylor Swift: 4.738.000 punti
Counting Stars – OneRepublic: 4.404.000 punti
Wrecking Ball – Miley Cyrus: 4.239.000 punti
I Love It – Icona Pop feat. Charli XCX: 4.158.000 punti
Feel This Moment – Pitbull feat. Christina Aguilera: 3.918.000 punti
We Can't Stop – Miley Cyrus: 3.903.000 punti
Applause – Lady Gaga: 3.816.000 punti
Diamonds – Rihanna: 3.740.000 punti
Treasure – Bruno Mars: 3.642.000 punti
Don't You Worry Child – Swedish House Mafia feat. John Martin: 3.607.000 punti
Suit & Tie – Justin Timberlake feat. Jay-Z: 3.564.000 punti
Safe and Sound – Capital Cities: 3.440.000 punti
Try – Pink: 3.267.000 punti
Hold On We're Going Home – Drake feat. Majid Jordan: 3.110.000 punti
The Monster – Eminem feat. Rihanna: 3.096.000 punti
La La La – Naughty Boy feat. Sam Smith: 3.056.000 punti
Burn – Ellie Goulding: 3.019.000 punti
Holy Grail – Jay-Z feat. Justin Timberlake: 2.979.000 punti
Cruise – Florida Georgia Line: 2.934.000 punti
I Need Your Love – Calvin Harris feat. Ellie Goulding: 2.859.000 punti
Summertime Sadness – Lana Del Rey vs. Cedric Gervais: 2.739.000 punti
Troublemaker – Olly Murs feat. Flo Rida: 2.698.000 punti
Love Me Again – John Newman: 2.665.000 punti
Girl On Fire – Alicia Keys: 2.515.000 punti.