I Take That potrebbero presto, o comunque relativamente preso, riunirsi per festeggiare i 25 anni della loro carriera. Per quest'occasione potrebbero tornare nel gruppo, ormai diventato un trio, anche Robbie Williams e Jason Orange, che ha di recente abbandonato la band.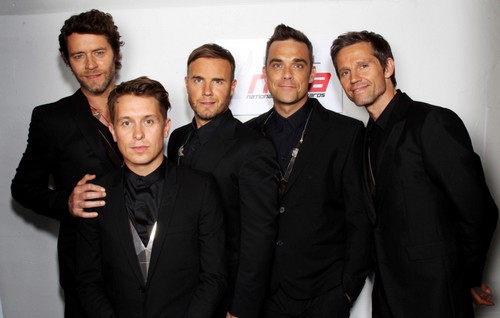 A quanto pare il progetto esiste e tutti e cinque i membri torneranno per festeggiare la loro carriera piena di successi, e a pensarla così è lo stesso Gary Barlow:
I Take That sono formati da cinque persone. Quando torneranno lo faranno tutti.
E poi ha aggiunto:
Robbie tornerà presto, lui ama lavorare in studio e scrivere insieme a noi. Ci ha detto che apprezza molto il singolo These Days. Ci piacerebbe raccogliere tutta la nostra musica degli anni '90 in una raccolta e partire per un tour. Sarebbe una cosa molto interessante. I nostri fan faranno l'abitudine ai nostri continui cambiamenti, magari succederà che io scompaia nel prossimo disco e che al mio posto ci sia Robbie… ma in realtà farebbe meglio a non provarci!
I vari membri sono impegnati in diversi progetti, per cui, malgrado l'anniversario cada nel 2015, è probabile che la reunion al completo ci sarà solo fra un paio d'anni.