Dopo Robbie Williams, che era stato il primo a lasciare la band, anche Jason Orange dice addio ai Take That, mettendo a rischio l'uscita di un nuovo album. Nessun contrasto con il resto del gruppo, che considera fratelli, ma queste sono le sue parole:
Ho trascorso alcuni dei migliori anni della mia vita con i Take That e vorrei ringraziare tutti coloro che hanno fatto parte del mio viaggio, compresi i miei compagni di band, che considero come miei fratelli. Soprattutto la mia gratitudine va a tutti i fan della band così buoni e gentili, belli e sempre leali, senza i quali tutto questo non sarebbe stato possibile. Grazie.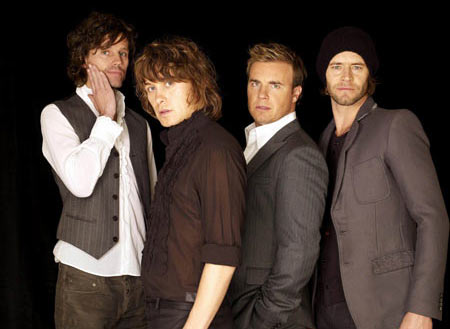 La decisione è stata meditata già nel 2011, quando la band è tornata sulle scene, riaccogliendo anche Robbie Williams con il Progress Live:
Alla fine del The Progress Tour ho cominciato a chiedermi se fosse il momento giusto per me di non continuare con i Take That. All'inizio di quest'anno, in piena coscienza e benedicendo i ragazzi ho iniziato a scrivere nuovo materiale. Non ci sono state rotture, solo una decisione da parte mia che desidero fare altro.
E adesso come proseguiranno i progetti della band? Gary Barlow, da sempre il più attivo nella produzione di brani, da tempo parla di un disco di inediti, chissà quindi come proseguirà l'avventura della band, ormai priva di due membri.