Gli Iron Maiden hanno annunciato l'uscita del loro nuovo album che s'intitolerà "The Book Of Souls".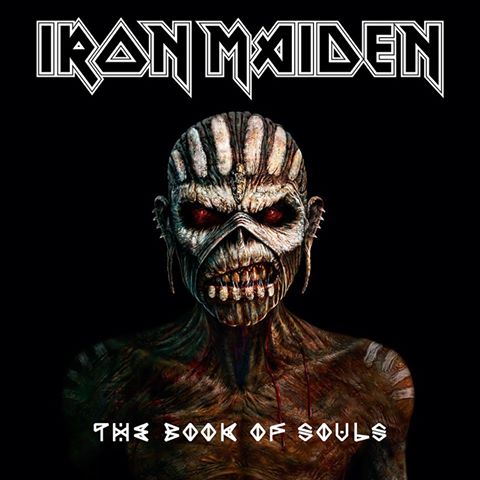 Questo LP, registrato a Parigi, sarà il primo doppio album della band ed uscirà il 4 settembre. Quest'album sarà composto da 11 brani ed è stato realizzato dal produttore Kevin Shirley ed arriva dopo "The Final Frontier" del 2010.
Ecco la tracklist di "The Book Of Souls":
CD 1
'If Eternity Should Fail'
'Speed Of Light'
'The Great Unknown'
'The Red And The Black'
'When The River Runs Deep'
'The Book Of Souls'
CD 2
'Death Or Glory'
'Shadows Of The Valley'
'Tears Of A Clown'
'The Man Of Sorrows'
'Empire Of The Clouds'
Ricordiamo che Bruce Dickinson ha recentemente combattuto un cancro ed ha dichiarato che non è stato facile ma il suo team medico lo ha aiutato molto ed è stata un'esperienza quasi più dura per la sua famiglia che per lui stesso.