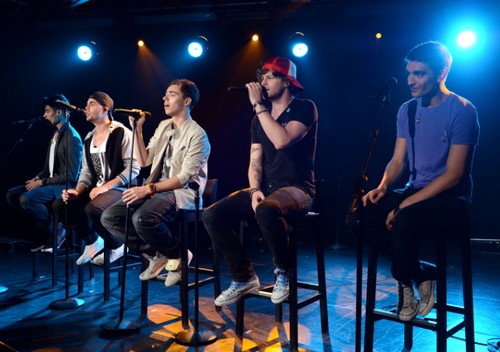 Tom Parker, componente della boyband The Wanted, ha rilasciato un'intervista, durante la quale ha parlato di Britney Spears. La boyband, infatti, ha aperto i concerti di Britney a Manchester e ha avuto l'occasione di conoscerla. Parker si è detto dispiaciuto perché Britney sembra annoiata dal successo.
Queste sono state le sue dichiarazioni a Top of the Pops:
Britney è bellissima ed è una persona gentile e carina ma quando l'ho incontrata, speravo in un po' di più di personalità. Mi dispiace, ha avuto molto stress negli ultimi cinque anni e lavora da quando è una ragazzina ma sembra annoiata dal successo.
Parker ha anche affermato che il successo ha i suoi lati negativi:
Il successo ha i suoi vantaggi ma anche i lati negativi come la quantità di ore di lavoro. 
I The Wanted, recentemente, si sono rifiutati di chiedere scusa a Christina Aguilera, dopo averla offesa dopo un incontro nel backstage del talent show The Voice.
Photo Credits | Getty Images