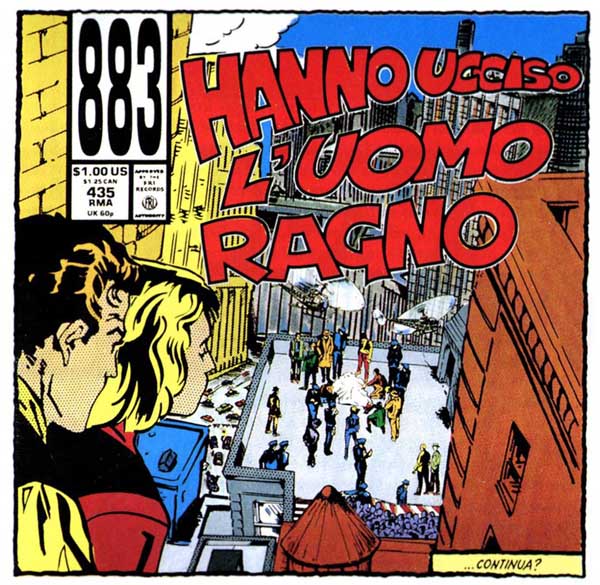 Pensare al concetto di tormentone ricollega quasi immediatamente a qualche canzone degli anni 90. L'epoca del grunge e dell'indie è stata anche una fucina per pop, boy band e per bubblegum songs. Per cui, a differenza di altri decenni, stilare una classifica sugli ultimi del Novecento diventa un impresa fatta soprattutto di esclusioni.
10. Celine Dion – My Heart Will Go On (1998)

Chiunque abbia avuto la sfortuna di trovarsi adolescente e fidanzato all'epoca di Titanic non può non aver odiato questa canzone. Furono anni terribili per le giovani coppie: da Armageddon a City Of Angels, da Thorn di Natalie Imbruglia a Life di Des'Ree. Ogni giorno un occasione per essere melensi, quando lì fuori c'erano gli Offspring che facevano ancora album decenti. Ma James Cameron e il suo film con Di Caprio imperavano su tutto: musica, film, gossip.
9. Puff Daddy feat. Faith Evans – I'll Be Missing You (1997)

Prendi un pezzo meraviglioso dei Police. Ricampionalo, riscrivilo e trova una cantante R'n'B. Mettici nel calderone la faida più famosa della scena rap, e una dedica a Notorius B.I.G., di cui qualche malelingua ha anche asserito che sei tu il mandante. Ne viene fuori il pezzo più suonato in tutte le feste dei 18 anni, quando il dj segna il limite tra la disco e i lenti. E fai milioni di dollari. Signore e signori: Puff Daddy.
8. Corona – The Rhythm Of The Night (1994)

Uno dei pezzi maestri del Festivalbar, manifestazione estiva sulle hit più gettonate in Italia. In pratica un festival che metteva in classifica i tormentoni dell'anno, per decretare quale tra loro fosse il più rimbambente. Tempi facili, quelli. Oggi se dici Corona la gente pensa subito a Belen, Nina Moric e Lele Mora. E le mitiche trecce di Olga Souza sono ormai un lontano ricordo.