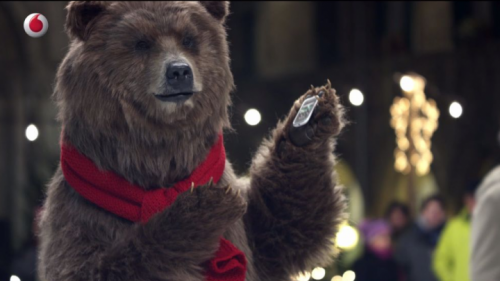 Titolo: Little Talks
Autore: Of Monsters And Men
Album: My Head Is An Animal
Anno: 2012
E' il tormentone che conclude tutte le gag di Bruno (aka Diego Abatantuono), il gigantesco orso di peluche milanese che gioca a tennis, va in taxi, e si concede pattinate sul ghiaccio. Gli Of Monsters And Men sono una band islandese emergente nata nel 2010. Dopo un successo iniziale in terra natia, grazie proprio a questo singolo di successo, hanno successivamente firmato con la Universal per una distribuzione a livello mondiale del loro disco, My Head Is An Animal, guadagnandosi la fama planetaria.