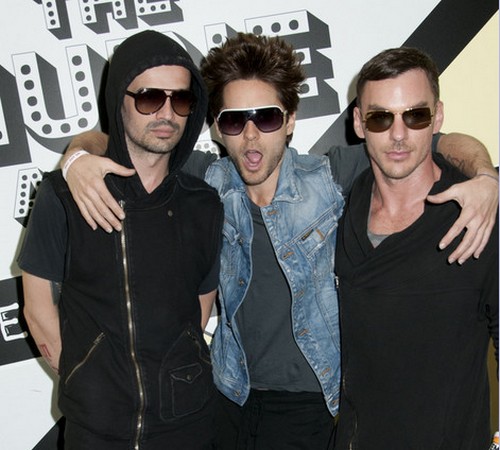 I 30 Second To Mars in poco più di due anni hanno realizzato 309 concerti. La promozione di This is War è infatti iniziata nel dicembre del 2009. La band guidata da Jared Leto ha tenuto lo spettacolo numero 300 lo scorso 7 dicembre al Hammerstein Ballroom a New York; show seguito da una settimana di concerti speciali per celebrare l'incredibile traguardo e record. Dunque i 30 Second To Mars hanno ottenuto il riconoscimento da guinnes in qualità di Most Shows Performed During A Single Album Cycle.
Leto ha pubblicato in un post del suo blog i ringraziamenti rivolti ai fans:
Per oltre due anni abbiamo viaggiato su questo pianeta miracoloso. Spingendo senza sosta sulle montagne e sui mari, alla scoperta di questa terra nel modo più esclusivo dei modi. Grazie per i sogni. Grazie per i ricordi. E grazie per aver condiviso questa indimenticabile avventura con noi. E' stato il viaggio di una vita e siamo grati a tutti voi per questo.