Alcune novità interessanti da prendere in esame con uno dei gruppi che ha fatto la storia della musica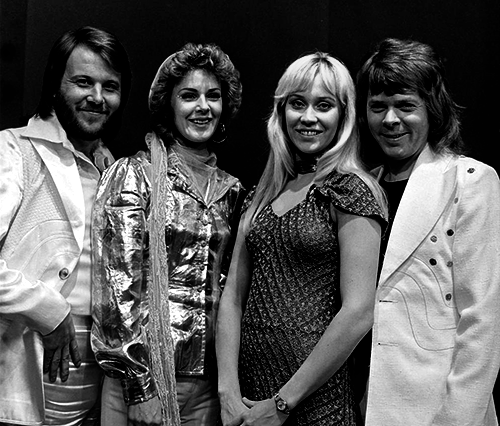 Grandissime notizie per i milioni di fan degli ABBA sparsi in tutto il mondo. Dopo la notizia della reunion dello scorso anno ne è arrivata una ancora più interessante a giugno: la band svedese sarebbe al lavoro su un nuovo album di inediti a 38 anni di distanza dall'ultimo disco pubblicato, "The Visitors". La data di uscita? A cavallo fra fine 2019 e inizio 2020.
Il 27 aprile 2018, dopo anni di silenzio, i canali ufficiali degli ABBA pubblicarono la notizia che la band si sarebbe riunita per incidere due canzoni da presentare in uno speciale dedicato alla band prodotto da NBC e BBC. Quei due nuovi brani, uno dei quali è "I Still Have Faith in You", però, non vennero pubblicati.
E solo due mesi fa ne abbiamo capito il motivo. Secondo quanto rivela l'Express Online il gruppo svedese non vorrebbe limitarsi a quella uscita ma è quasi pronto a lanciare sui mercati mondiali un nuovo album di inediti, 38 anni dopo.
Lo stato dei lavori sembra molto avanzato. Il magazine ha infatti scoperto che Benny Anderson, da sempre l'autore principale del gruppo, avrebbe già ultimato otto nuovi brani, cinque dei quali già registrati e pronti a essere pubblicati. Ma le belle notizie per gli amanti della band non sono finite. Insieme al disco dovrebbe arrivare anche un video realizzato con tecnologie di ultima generazione e costato circa 15 milioni di sterline.
Prosegue così la leggenda di una Band, quella svedese che ha consacrato la propria carriera alla musica pop. Formatisi a Stoccolma a inizio anni '70, gli ABBA trovarono il successo con "Waterloo", hit destinata a vendere milioni di copie, e presentata durante lo Eurovision Song Contest andato in onda nel lontano 1974. Da lì è stata un'ascesa vertiginosa.
Per avere un'idea del successo planetario degli ABBA basta pensare che secondo stime molto realistiche il gruppo si crede abbia venduto in totale la cifra record oltre 400 milioni di dischi. Numeri resi ancora più importanti dalle ultime uscite discografiche: la versione deluxe di "ABBA", il disco d'esordio del 2012 e il "Live at Wembley Arena" del 2014, doppio cd con concerti dal vivo che celebra tutti gli appuntamenti dal vivo della banda, tra i quali la storica performance di Londra del 1979.
Nella tracklist del lavoro live sono presenti tutte le hit della band: da "Dancing Queen" a "Thank you for the music", "Chiquita", "Gimme! Gimme! Gimme!", "Money, Money, Money", "SOS" fino ad arrivare a "The winner takes it all", la canzone in cui i due protagonisti valutano le loro possibilità di riuscita in una storia d'amore come fanno i giocatori al tavolo verde quando usano la probabilità soggettiva e calcolano le probabilità nel gioco, e che li ha consacrati anche sul mercato britannico.
Un successo, quello degli ABBA, che ha varcato ben presto i confini musicali per arrivare anche al teatro e al cinema. Il musical "Mamma Mia!", basato sulle canzoni del gruppo, continua a collezionare milioni di incassi nei teatri di tutto il mondo. Allo stesso tempo ha ottenuto un buon successo anche "Mamma Mia! Here we go again", film che rappresenta il sequel del campione d'incassi "Mamma Mia!"