A breve uscirà una nuova compilation per festeggiare degnamente il 20esimo anniversario del Britpop, sound amato non solo in Inghilterra ma in tutto il mondo. Ci saranno performance inedite registrate negli studi di BBC Radio 1 per The Evening Session dai maggiori artisti del genere, tra cui Blur, Pulp, Suede e Supergrass.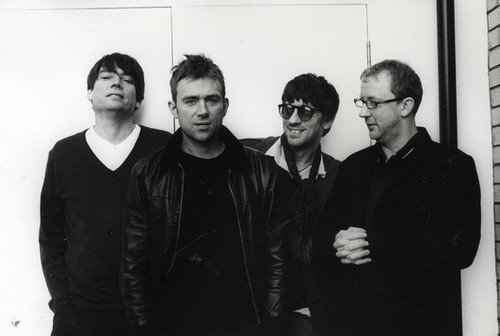 La compilation sarà rilasciata il 14 luglio con il titolo "Britpop at the BBC" e sarà un CD composto da 14 performance del The Evening Session, più altri due con 44 singoli scelti dai conduttori dello show Steve Lamacq e Jo Whiley. Questi includono brani di Marion, My Life Story e Echobelly, ma anche nomi più famosi come Oasis, The Verve e Radiohead.
Sulle note di copertina dell'album Lamacq dice:
Troverai tutta una serie di band, i miscredenti e gli anticonformisti che hanno reso il Britpop quello che era.
Ecco la tracklist di Britpop at the BBC Evening Session:
Blur- 'Girls And Boys'
Pulp – 'Lipgloss'
Suede – 'Trash'
Supergrass – 'Late In The Day'
Manic Street Preachers – 'She Is Suffering'
Echobelly – 'Atom'
Catatonia – 'Mulder And Scully'
The Charlatans – 'One To Another'
Auteurs – 'Junk Shop Clothes'
Gene – 'This Is Not My Crime'
Gorky's Zygotic Mynci – 'Desolation Blues'
3 Colours Red – 'Beautiful Day'
Mansun – 'Closed For Business'
Ash – 'I'm Gonna Fall'