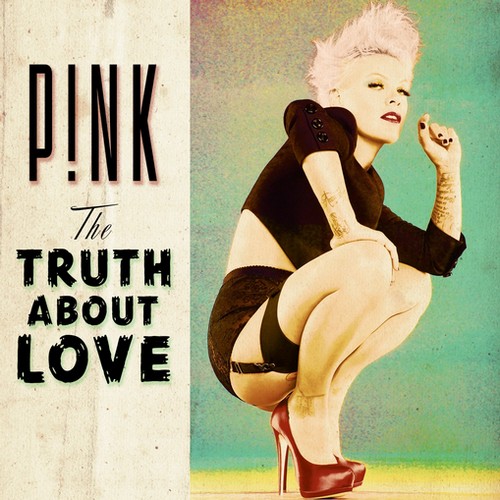 La classifica dei dieci album più venduti negli Stati  Uniti, questa settimana, vede il nuovo lavoro di Pink, The truth about Love, debuttare direttamente in prima posizione. Nuovi album anche per quanto riguarda il resto del podio: al secondo posto troviamo la compilation Kanye West presents GOOD Music: Cruel Summer mentre al terzo posto ci sono i Killers con l'album Battle Born.
4 Dave Matthews Band – Away from the world (-3)
5 Little Big Town – Tornado (-3)
6 Carly Rae Jepsen – Kiss (NEW)
7 Grizzly Bear – Shields (NEW)
8 Bob Dylan – Tempest (-5)
9 The Avett Brothers – The Carpenter (-5)
10 Ben Folds Five – The Sound Of The Life Of The Mind (NEW)
Per quanto riguarda, invece, la top 20 dei singoli, i Maroon 5 con One more night resistono al primo posto. Alla seconda posizione, invece, dopo aver scalato altri 9 posti, troviamo Psy con il tormentone del momento, Gangnam Style. Stabili, al terzo posto, i fun. con il singolo Some nights.
4 Taylor Swift – We are never ever getting back together (-2)
5 Pink – Blow me (One last kiss) (=)
6 Flo Rida – Whistle (-2)
7 Justin Bieber feat. Big Sean – As long as you love me (-1)
8 Owl City feat. Carly Rae Jepsen – Good time (+1)
9 Alex Clare – Too close (-1)
10 Ellie Goulding – Lights (-3)
11 Neon Trees – Everybody talks (-1)
12 Carly Rae Jepsen – Call me maybe (+1)
13 Katy Perry – Wide Awake (+1)
14 Chris Brown – Don't wake me up (+7)
15 Nicki Minaj – Pound the alarm (+2)
16 Hunter Hayes – Wanted (+6)
17 Kanye West, Big Sean, Pusha T, 2 Chainz – Mercy (+3)
18 Kanye West, Jay-Z, Big Sean – Clique (-6)
19 Gotye feat. Kimbra – Somebody that I used to know (-3)
20 Maroon 5 feat. Wiz Khalifa – Payphone (-5)