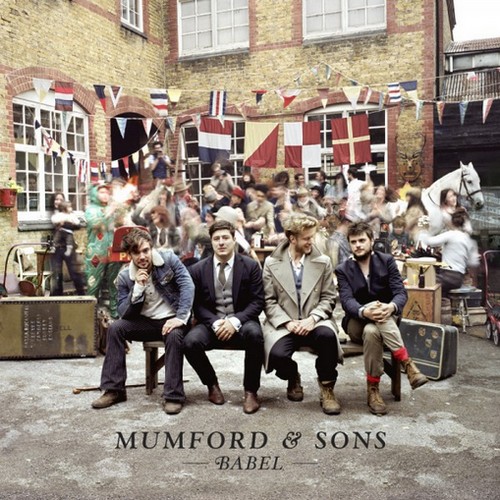 Nella classifica dei dieci album più venduti negli Stati Uniti, i Mumford & Sons debuttano al primo posto con il loro nuovo album Babel. Nuove entrate anche per quanto riguarda il resto del podio con i Green Day e il loro album ¡Uno! al secondo posto e con i No Doubt e l'album Push and Shove al terzo posto.
4 Pink – The truth about love (-3)
5 Lupe Fiasco – Food & Liquor II: The Great American Rap Album Pt. 1 (NEW)
6 Deadmau5 – Album title goes here (NEW)
7 Kanye West presents GOOD Music: Cruel Summer (-5)
8 Dave Matthews Band – Away from the world (-4)
9 Little Big Town – Tornado (-4)
10 The Killers – Battle Born (-7)
Per quanto riguarda la top 10 dei singoli, invece, i Maroon 5 resistono in vetta con il loro singolo One more night. Anche il resto del podio è uguale a 7 giorni fa: Psy con Gangnam Style al secondo posto e i fun. con Some nights al terzo posto.
4 Taylor Swift – We are never ever getting back together (=)
5 Pink – Blow me (One last kiss) (=)
6 Justin Bieber feat. Big Sean – As long as you love me (+1)
7 Taylor Swift – Begin again (=)
8 Flo Rida – Whistle (-2)
9 Alex Clare – Too clare (=)
10 Owl City feat. Carly Rae Jepsen – Good time (-2)