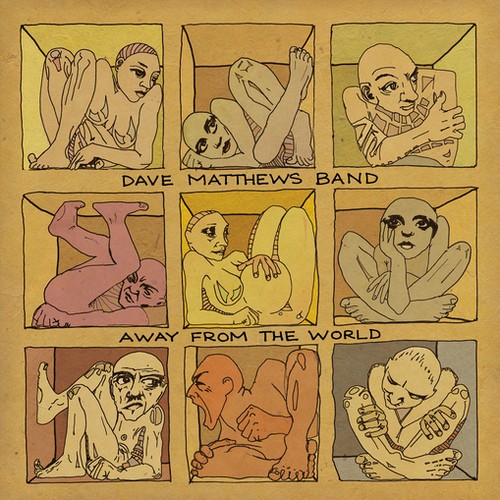 Nella classifica Billboard dei dieci album più venduti negli Stati Uniti, la Dave Matthews Band con il nuovo album Away from the world, debutta direttamente al primo posto. New entry anche al secondo posto con i Little Big Town e l'album Tornado e al terzo posto con Bob Dylan e l'album Tempest.
4 The Avett Brothers – The Carpenter (NEW)
5 The XX – Coexist (NEW)
6 ZZ Top – La Futura (NEW)
7 Imagine Dragons – Night Visions (-5)
8 Matchbox Twenty – North (-7)
9 Now 43 (-5)
10 Amanda Palmer & The Grand Theft Orchestra – Theatre Is Evil (NEW)
Nella top 20 dei singoli più venduti, invece, i Maroon 5 salgono di una posizione e conquistano la vetta con il singolo One more night. Al secondo posto, c'è Taylor Swift, che scende di una posizione, con il singolo We are never ever getting back together. Un posto in più rispetto a sette giorni fa per i fun. e il loro singolo Some nights che conquista la terza posizione.
4 Flo Rida – Whistle (-1)
5 Pink – Blow me (One last kiss) (+1)
6 Justin Bieber feat. Big Sean – As long as you love me (+1)
7 Ellie Goulding – Lights (-2)
8 Alex Clare – Too close (+2)
9 Owl City feat. Carly Rae Jepsen – Good time (=)
10 Neon Trees – Everybody Talks (-2)
11 Psy – Gangnam Style (+53)
12 Kanye West, Jay-Z, Big Sean – Clique (+43)
13 Carly Rae Jepsen – Call me maybe (-1)
14 Katy Perry – Wide Awake (-3)
15 Maroon 5 – Payphone (-2)
16 Gotye feat. Kimbra – Somebody that I used to know (-1)
17 Nicki Minaj – Pound the alarm (+2)
18 Demi Lovato – Give your heart a break (-1)
19 David Guetta feat. Sia – Titanium (-5)
20 Kanye West, Big Sean, Pusha T, 2 Chainz – Mercy (-2)