È uscito oggi, venerdì 6 novembre, il nuovo singolo dei Coldplay dal titolo "Adventure of a lifetime", tratto dall'album di prossima uscita "A Head Full of Dreams" previsto per il 4 dicembre.
If you haven't heard it yet, here's the brand new single, Adventure Of A Lifetime… https://t.co/eMXIYTZzUr A #AOAL #AHFOD

— Coldplay (@coldplay) 6 Novembre 2015
Confermata dunque la data apparsa sui manifesti in diverse stazioni metro di varie città, riportanti il logo che troveremo proprio sulla cover del nuovo album.  
Our new album, A Head Full Of Dreams, is out on December 4. Love Coldplay #AHFOD pic.twitter.com/CP3yeIL4nZ

— Coldplay (@coldplay) 6 Novembre 2015
L'album è stato creato in collaborazione con il producer Rik Simpson e il duo norvegese Stargate e a quanto pare conterrà altre interessanti collaborazioni. Si vocifera infatti di Noel Gallagher e Beyoncé tra gli altri.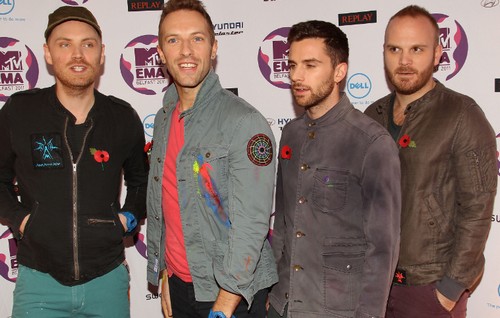 Ecco di seguito la tracklist di "A Head Full of Dreams":
A head full of dreams
Birds
Hymn for the weekend
Everglow
Adventure of a lifetime
Fun
Kaleidoscope
Army of one
Amazing day
Colour spectrum
Up&UP
Riuscirà quest'album a raggiungere lo stesso enorme successo ottenuto (anche un po' a sorpresa, visto che si trattava di un progetto sperimentale) da "Ghost Stories"?