Da quando è uscito il nuovo singolo ed è stata ufficializzata la data di rilascio del nuovo album, tutti i fan si chiedono quando i Coldplay saranno in Italia e se ci saranno.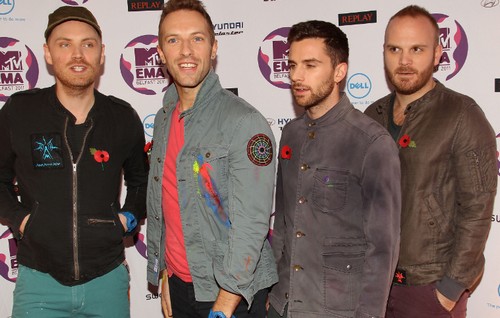 Con il loro ultimo album, "Ghost Stories", la band di Chris Martin aveva dato il via ad un mini-tour che aveva toccato solo pochissime esclusive location e l'Italia era rimasta fuori. Ma per il 2016 i Coldplay stanno progettando un nuovo tour mondiale che quasi sicuramente toccherà anche il nostro Paese che Chris Martin ha ammesso di amare molto.
Innanzitutto, la band sarà ospite della finale di X Factor il 10 dicembre, dove sicuramente presenterà il nuovo singolo "Adventure of a Lifetime", ma di certo quello che più interessa ai fan è una vera e propria tappa del tour.
Siamo troppo felici di annunciarvi che i @coldplay saranno ospiti della Finale di #XF9! ?? https://t.co/aKnFC6GqXq pic.twitter.com/93mYtz1gGR

— X FACTOR (@XFactor_Italia) 6 Novembre 2015
Da tempo si vocifera che in questa serie di concerti che i Coldplay terranno nel 2016 a sostegno del nuovo album "A Head Full of Dreams" (disco previsto per il 4 dicembre 2015), la location italiana potrebbe essere nientepopodimeno che il Circo Massimo di Roma, proprio come avvenuto di recente con i Rolling Stones.
Siamo anche certi che ai fan la location importi relativamente, l'importante è che Chris Martin e soci includano l'Italia nei loro progetti live.