I Depeche Mode sono arrivati all'inizio di questo 2013 con un nuovo album, Delta Machine, dopo un silenzio lungo quasi 4 anni.
Da questa sera, 23 agosto 2013, la band capitanata da Dave Gahan inizia il tour americano a sostegno del nuovo album, con la prima tappa di Detroit. Quale occasione migliore, quindi, per pubblicare un nuovo singolo.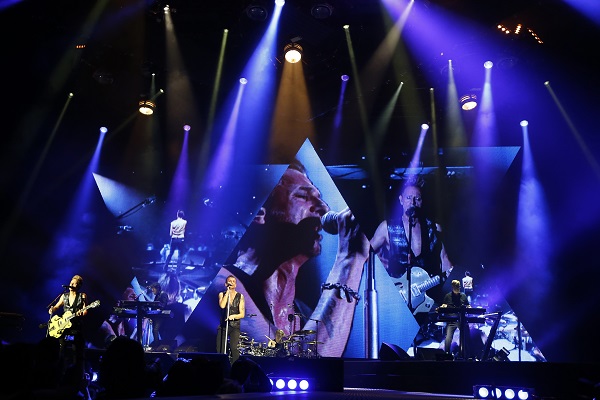 Il video di Sholud be higher, terzo singolo estratto da Delta Machine, è disponibile da questa mattina, e mostra quanto la band del Sussex abbia ancora da dare al suo pubblico, nonostante i tanti anni di carriera già alle spalle.
I Depeche Mode non sono certo dei novellini della musica (Speak & Spell, disco di debutto, risale al 1981) e lo dimostrano bene in questo video che raccoglie i più momenti delle performance dal vivo della band. Diretto da Anton Corbijn, il video di Sholud be higher mostra il lato più glam dei Depeche Mode, tratto distintivo della loro immagine fin dagli inizi.
Depeche Mode – Should Be Higher – Video Ufficiale
Delta Machine dei Depeche Mode è uscito il 22 marzo 2013 – se volete saperne di più potete leggere la nostra recensione – e prima di Should Be Higher sono stati già pubblicati i singoli: Heaven e Soothe My Soul.
Photo credits | Getty Images