Era da tempo che la voce girava insistentemente sul web e non solo. Ma, fino ad adesso, si trattava di sole voci senza nessuna conferma ufficiale.
Almeno fino ad oggi, giorno in cui Gotye ha confessato di aver utilizzato dei riff di un'altra canzone per la sua Somebody that I used to know.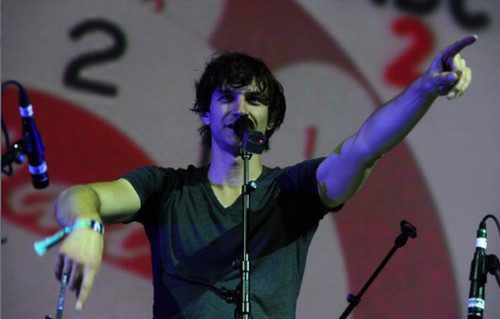 Quello di Gotye è stato un esordio sulla scena internazionale come pochi: un singolo e il mondo era ai suoi piedi. Una bellissima canzone, con un ottimo testo e una bellissima melodia, peccato che fin dall'inizio più di una voce si è levata gridando al plagio.
Da parte dell'artista belga nessuna dichiarazione, anche se a ben ascoltare le analogie tra Somebody that I used to know e Seville, canzone bossa nova di Luiz Floriano Bonfà del 1967 erano evidenti. Ora Gotye, a quasi due anni dal suo fortunatissimo esordio, ha deciso di fare ammenda.
Ha confessato il suo plagio al giornale francese Metro, proprio a quei giornalisti che per i primi avevano evidenziato la somiglianza tra la canzone di Gotye e quella dell'artista brasiliano, scomparso nel 2001. Gotye, intervistato dal giornale, ha ammesso le sue colpe e ha anche dichiarato di essere disposto a risarcire gli eredi di Bonfà con il 45% dei proventi guadagnati con la sua canzone.
Qui trovate Seville di Luiz Bonfà.
Beh, la somiglianza è innegabile.