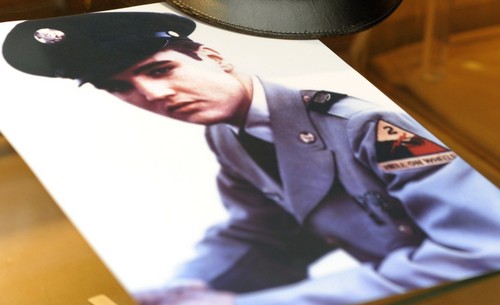 A quasi 35 anni dalla morte, Elvis Presley continua a collezionare riconoscimenti. Il Re del Rock 'n Roll, infatti, ha ottenuto una nomination postuma per la prossima edizione dei Grammy Awards.
Young Man With the Big Beat: The Complete '56 Elvis Presley Masters, un cofanetto che raccoglie tutto il materiale che Elvis pubblicò agli inizi della sua carriera, infatti, ha conquistato una nomination per la categoria Best Historical Album.
Per Elvis, si tratta della 14esima nomination ai Grammy. Durante la sua carriera, The King è riuscito a conquistare tre grammofoni.
L'edizione 2012 dei Grammy Awards si terrà a Los Angeles, il prossimo 12 febbraio.
Photo Credits | Getty Images