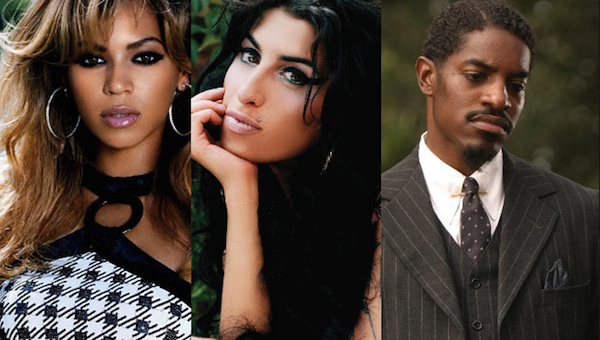 I fan della cantante tragicamente scomparsa sono in rotta con l'ex Destiny's Child per la cover di "Back to black". Non tollerano il remake del brano, sul quale pesa lo zampino del rapper degli Outkast. Intanto, il padre di Amy chiede 100.000 dollari alla signora Carter. Come andrà a finire?
Storie di cover, reboot, soldi, cinema e vanità. Storie di hating e di ribellione. Si tratta, però, pur sempre di storie di musica.
Il 7 maggio prossimo sarà disponibile la colonna sonora de "Il Grande Gatsby", trasposizione cinematografica dell'omonimo romanzo di F. Scott Fitzgerald. All'interno, tra tante altre chicche, un remake di "Back to black" interpretato da – udite, udite – Beyoncé e André 3000 degli Outkast. Un bel duo, senza ombra di dubbio.
Da qualche giorno circola su internet uno snippet del brano. Eccolo:
Su un tappeto electro-minimal, con venature clubbing, Beyoncé e André 3000 omaggiano la cantante londinese, scomparsa il 23 luglio del 2011. Però, per la serie "Vai a fare del bene…", c'è qualcuno (più di uno) al quale questa 'cover' non è andata giù. Il popolo dei fan di Amy Winehouse si rivolta contro la signora Knowles-Carter. Per la critica, inoltre, questo brano è una sorta di boomerang che ritornerà indietro in maniera pericolosa a Beyoncé.
A onor del vero, nel remake di "Back to black", l'ex cantante delle Destiny's Child compare per una ventina di secondi scarsi. Nel resto del brano, a far la parte del leone c'è il singer degli Outkast. André 3000 stravolge totalmente la melodia originale, adattandola al suo stile. La 'comparsata' di Beyoncé sembra dare lustro ad un brano che aveva perso il suo 'soul' intrinseco.
Siamo, in conclusione, dell'idea che un remake che si rispetti debba disegnare nuovamente la linea melodica di un pezzo. Non c'è però alcun dubbio: André (e la malcapitata Beyoncé è, purtroppo, complice) fa rimpiangere Amy Winehouse.
Nella colonna sonora del film, che anticipa di nove giorni l'uscita dello stesso, è presente anche un brano inedito di Jay-Z: 100$ Bill