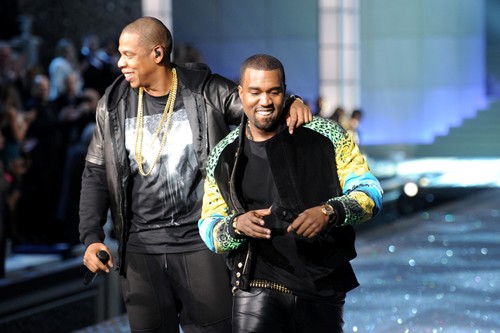 Jay-Z e Kanye West stanno preparando il sequel di Watch the throne, l'album che hanno pubblicato in coppia l'anno scorso. A confermare la notizia è stato il produttore Mike Dean.
Queste sono le dichiarazioni che il produttore ha rilasciato a Quiet Lunch:
Sto lavorando sull'album della GOOD Music (l'etichetta discografica fondata da Kanye West, ndr) e poi lavorerò su Watch the throne 2. I lavori non sono ancora iniziati ma partiranno presto.
I due rapper si sono recentemente esibiti durante uno show televisivo nel Regno Unito, durante il quale anche Rihanna ha fatto un'apparizione a sorpresa.
Kanye West, di recente, ha presentato il suo cortometraggio Cruel Summer al Festival di Cannes mentre Jay-Z sta lavorando alla colonna sonora del film Annie con Willow Smith.
Photo Credits | Getty Images