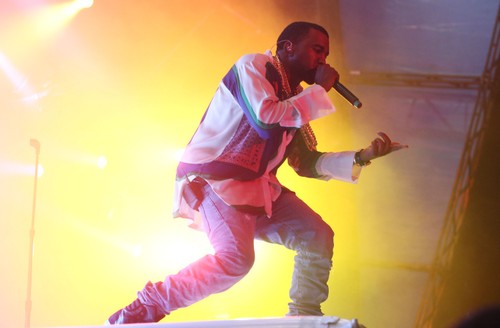 Per il Big Day Out, il festival musicale che si svolge in Australia e Nuova Zelanda, Kanye West sta preparando la scaletta del suo show. Oltre ai pezzi tratti dai suoi cinque album da solista, Kanye ha anche incluso E.T. il duetto con Katy Perry contenuto nell'album della cantante, Teenage dream.
Kanye West, invece, ha scelto di non inserire nemmeno un brano tratto da Watch the throne, l'album in coppia realizzato con Jay-Z. Il rapper, però, ha inserito nella scaletta, Run this town, brano che i due rapper hanno realizzato per l'album di Jay-Z, The Blueprint 3.
Nella scaletta saranno presenti tante hits di Kanye tra le quali Love Lockdown, Homecoming, Touch the sky, Gold digger, Stronger e tante altre.
Photo Credits | Getty Images