Il nuovo album di Jay Z uscirà il 7 luglio, ma, per coloro che hanno un Samsung Galaxy il disco potrà essere ascoltato in anteprima a partire dal 4 luglio.
Le stesse persone sono anche già entrate in possesso della preview del testo della canzone di questo Magna Carta Holy Grail che più sta facendo discutere, ossia la traccia che contiene parti del testo di Smell Like Teen Spirit, la canzone dei Nirvana manifesto del grunge.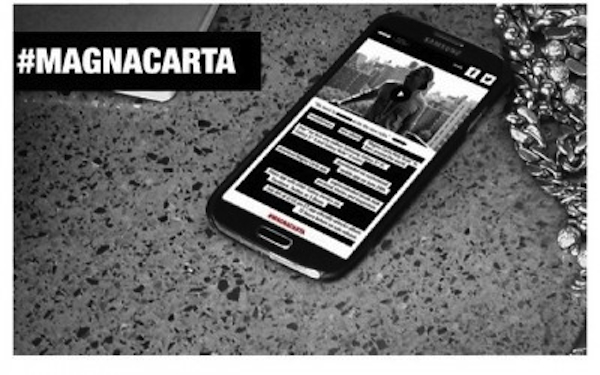 Per tutti coloro che non possono accedere a questo servizio in esclusiva, ecco l'immagine che contiene il testo di Holy Grail, con ancora delle parti nascoste, nella quale si può vedere dove compaiono le parole scritte da Kurt Cobain nel lontano 1991.
Holy Grail, oltre a beneficiare delle parole di Smell Like Teen Spirit, vanta anche il featuring di Justin Timberlake, anzi, dovrebbe essere proprio lui, anche se ancora l'audio della canzone non è disponibile, a cantare il famoso ritornello:
And we all just
Entertainers
And we're stupid
And contagious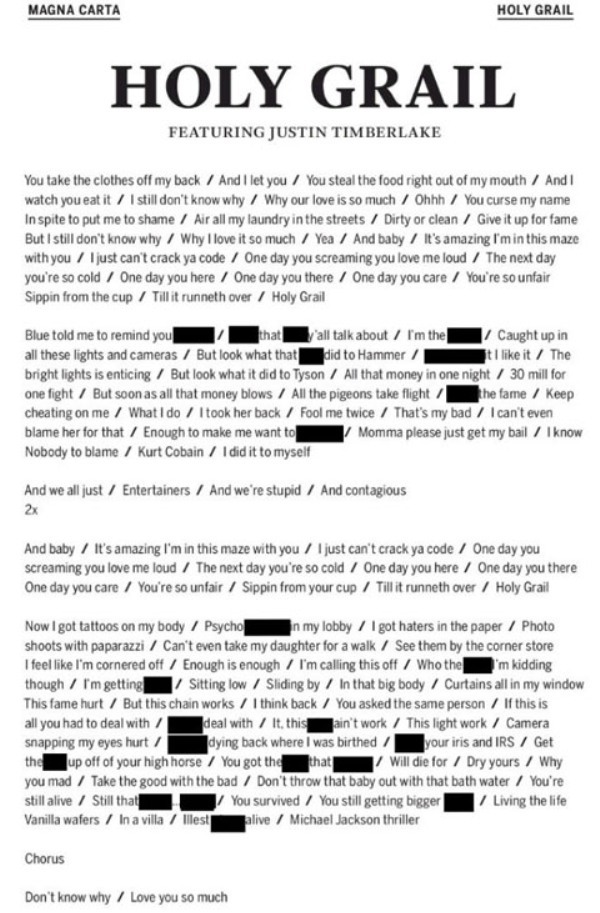 Meglio non dire nulla, ancora. Meglio aspettare il 4 luglio per sapere come suonerà questa Holy Grail.