Cosa accomuna la mini-console della Sony a un serial killer vestito da Jake Gyllenhaal? Il duo francese elettronico più famoso negli Stati Uniti dopo i Daft Punk.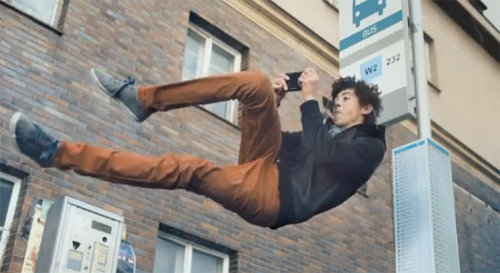 Titolo: Time To Dance
Autore: The Shoes
Album: Crack My Bones
Anno: 2011
Persone comuni per strada mentre giocano alla console touch portatile assumono i movimenti del videogame con cui si stanno confrontando, facendo mezze rovesciate o sentendo il rinculo delle armi con cui sparano. Al pari dei Daft Punk, i The Shoes sono un gruppo techno elettronico francese che ha spopolato soprattutto negli States. Il video musicale legato a questo pezzo vede la comparsa dell'attore Jake Gyllenhaal nel ruolo di un serial killer dai metodi sanguinari. L'attore fece già un cameo per un clip dei Vampire Weekend.