Si sono svolte ieri le premiazioni dei Latin Grammy Awards 2013, riconoscimento che da quattordici anni viene assegnato agli artisti del panorama latino americano che si sono maggiormente distinti in patria e all'estero.
Presente alla cerimonia che si è svolta al prestigioso Mandalay Bay Events Center di Las Vegas anche Laura Pausini che si è esibita insieme a Miguel Bosè, che è stato insignito del premio "Person of the Year", il brano "Te amaré", presente anche "20 – The Greatest Hits" il nuovo album di Laura Pausini che raccoglie i più grandi successi di questi primi venti anni di carriera.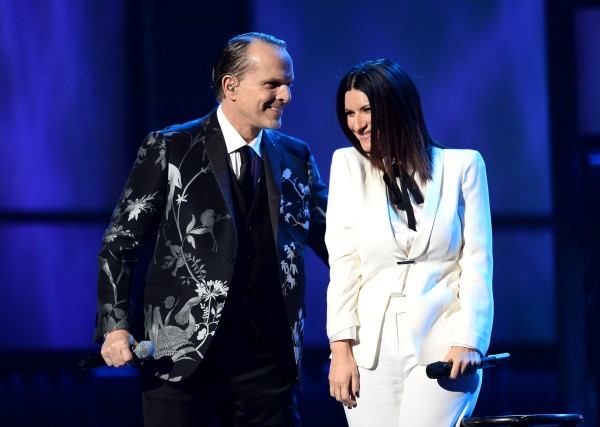 Nonostante la sua presenza nelle nomination in due categorie con la canzone "Papitwo" ("Best contemporary pop vocal album" e "Album of the year") Miguel Bosè si è dovuto accontentare solo del riconoscimento come Persona dell'anno.
Latin Grammy Awards 2013 – Tutti i vincitori
Record of the year – Marc Anthony per "Vivir mi vida"
Album dell'anno – Draco Rosa per "Vida"
Canzone dell'anno – Andrés Castro e Carlos Vives per "Volví a nacer"
Miglior urban album – La Mala Rodríguez per "Bruja"
Miglior album rock – La Vida Bohème per "Serà"
Best contemporary pop vocal album – Alejandro Sanz per "La música no se toca"
Miglior artista emergente – Gabry Moreno
Person of the year – Miguel Bosé
Foto | Ethan Miller/Getty Images Entertainment/Getty Imagesfor LARAS