Dopo aver festeggiato con uno show di grande successo su Rai 1 i suoi 20 anni di carriera, un altro riconoscimento arriva per Laura Pausini. L'artista infatti riceverà a Montecarlo il premio alla carriera nell'ambito dei World Music Awards.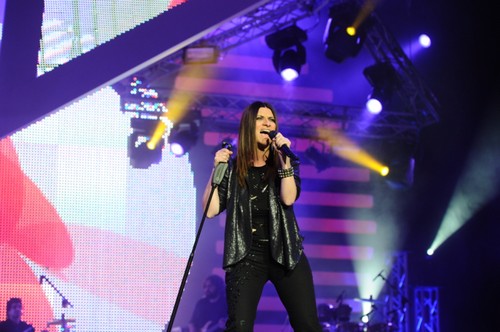 Un vero riconoscimento per la cantante italiana che riceverà il premio il 27 maggio al Monte Carlo Sporting Club. L'evento sarà trasmesso sulla NBC e altre 180 reti in tutto il mondo.
Sono tanti gli artisti internazionali già confermati come performers: ci sarà ad esempio Miley Cyrus, attesa tra l'altro, a Milano il 4 giugno, e poi ancora Jason Derulo, Fall Out Boy, Flo Rida e la rivelazione Chris Cab, e poi chissà, magari ci saranno altri annunci nei prossimi giorni.
Ricordiamo che Mariah Carey riceverà un Icon Award per aver venduto oltre 200 milioni di dischi e per avere più singoli al numero 1 in America rispetto a qualsiasi altro interprete solista, mentre Ricky Martin riceverà il Latin Legend Award per il suo record di vendite globali.
Gli Awards per le sezioni World's Best Male Artist, Best Female, Best Group, Best Electronic Dance Music Artist, Best Entertainer of the Year , Best Live Act, Best Song, Best Album e Best Video sono determinati dai voti sul sito www.worldmusicawards.com.