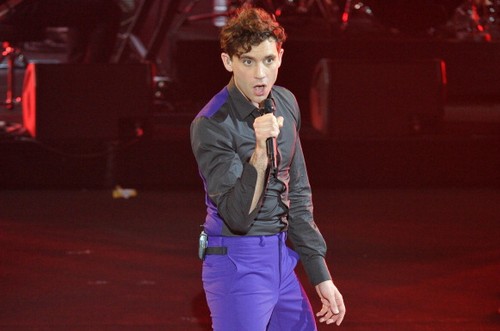 E' disponibile dal 17 settembre il nuovo album di Mika The origin of love. Il cantautore, intervistato da Tgcom24, ha fatto sapere di essere diventato molto più romantico rispetto al passato. Questo aspetto è stato ovviamente impresso all'interno del disco:
Vivo un'energia pazzesca in questo momento, molto pulita ma al tempo stesso forte. Anche se qualche giorno sono stanco riesco sempre ad essere al massimo delle mie capacità. Ho approfittato di questa fase per far sì che questo album suonasse nel miglior modo possibile. Se negli altri due dischi ero un supercartoon adesso posso dire di aver svelato il mio lato romantico.
In quanto al titolo, Mika ha dichiarato:
Sta nella gioia delle canzoni, dove apri il cuore incondizionatamente. L'amore è esplosione di sentimenti ma anche di divertimento nella storia che stai vivendo in quel momento.
Il primo singolo Celebrate è in vendita da oggi 25 settembre.
Photo Credits | Getty Images