Dalla loro pagina Facebook era partito una sorta di appuntamento, una data, un'ora e delle foto degli Oasis che furono.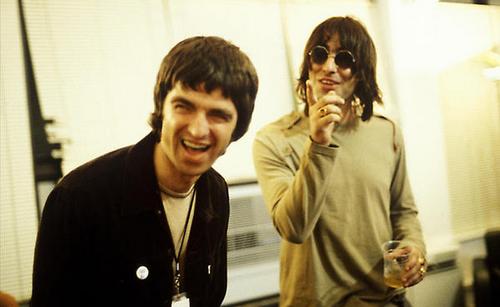 L'annuncio però non era un loro ritorno insieme sulle scene, semplicemente si è deciso di festeggiare i 20 anni dell'album "Definitely maybe" della band dei fratelli Gallagher. Il disco degli Oasis sarà ripubblicato il 19 maggio, con all'interno del materiale raro e delle canzoni inedite.
La nuova edizione di Definitely maybe sarà disponibile in CD singolo e digital download, in una "Special Edition" con tre dischi (contenente registrazioni rare e demo), in vinile 12" (con l'aggiunta di tutte le bonus track del CD in free download) e in "Deluxe Box Set", un cofanetto con il vinile e i CD. Inoltre, la band, per festeggiare il Record Store Day il prossimo 19 aprile, pubblicherà il vinile in 12" del singolo Supersonic.
La ristampa è la prima di una serie (denominata "Chasing the sun") da parte della Big Brother Recordings: sarà seguita sempre entro l'anno dalla ripubblicazione di What's the story (morning glory)?  e Be here now.
Altra news da Noel Gallagher, è pronto, infatti, il suo nuovo disco e le parole del co-produttore Mark Coyle sono state:
Il nuovo disco di Noel è fottutamente grandioso. Mi ricorda lo spirito con cui è stato inciso Definitely maybe perché è così fottutamente eccitante. Noel viene da un altro pianeta, e neppure i fan riusciranno a credere a quant'è assolutamente incredibile
Speriamo allora che a tanto entusiasmo possa associarsi ben presto anche quello dei fan.