"Scorpions – Forever and a Day" è il documentario che racconta l'incredibile Farewell Tour degli Scorpions, occasione che consente anche di ripercorrere la lunga carriera della band.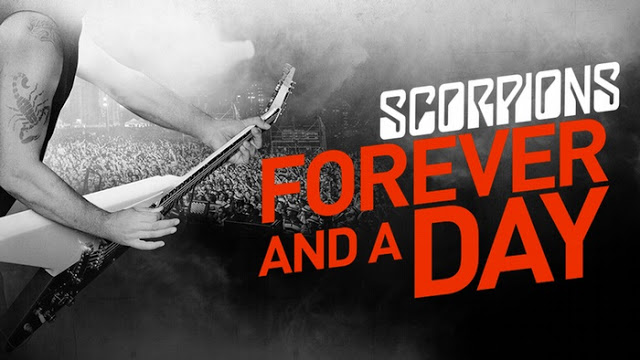 Il doc è diretto da Katja von Garnier, con Klaus Meine, Rudolf Schenker, Matthias Jabs, James Kottak, Pawel Maciwoda. La band sarà protagonista sul grande schermo il 16 e 17 giugno.
Oggi vogliamo mostrarvi il trailer italiano del documentario "Scorpions – Forever and a Day".
Forever and a Day celebra i 50 anni di carriera degli Scorpions, una band che con 100 milioni di dischi venduti ha registrato sold out dei loro leggendari concerti  in tutto il mondo.

La regista Katja von Garnier racconta il dietro le quinte del mitico gruppo durante i 18 mesi del Farewell Tour che li ha portati a suonare da Budapest a Beirut, in questo documentario la band ripercorre la propria carriera e si racconta in maniera inedita attraverso immagini esclusive, interviste, ricordi e tanta musica.
Ricordiamo che la band tedesca ha segnato la storia del rock mondiale con brani memorabili come "Still loving You", "Wind of change", "Rock you like a Hurrycane", "No one like you".